Constructed in 1986 and renovated between 2007 and 2009 to expand its capacity, the Arena Stade de Liévin is one of the ultimate references for indoor sporting facilities in France.
With a capacity of 6,000 spectators in its configuration for sporting events, and up to 14,000 for concerts and musical shows, this facility has a proud history of organising various different events and it is a well-known athletics venue.
The international athletics meeting organised by the Arena Stade has been selected on ten occasions as the world´s number one event, but the venue has also hosted events as diverse as Spanish Federation Cup football, European team Badminton, indoor triathlon, basketball and handball.
As well as having hosted congress, shows and events, the event is known for its 2004 candidacy for the Winter Olympic games. Groups such as Depeche Mode and musicals including Forever – Michael Jackson have filled this facility and proved its multifunctional status.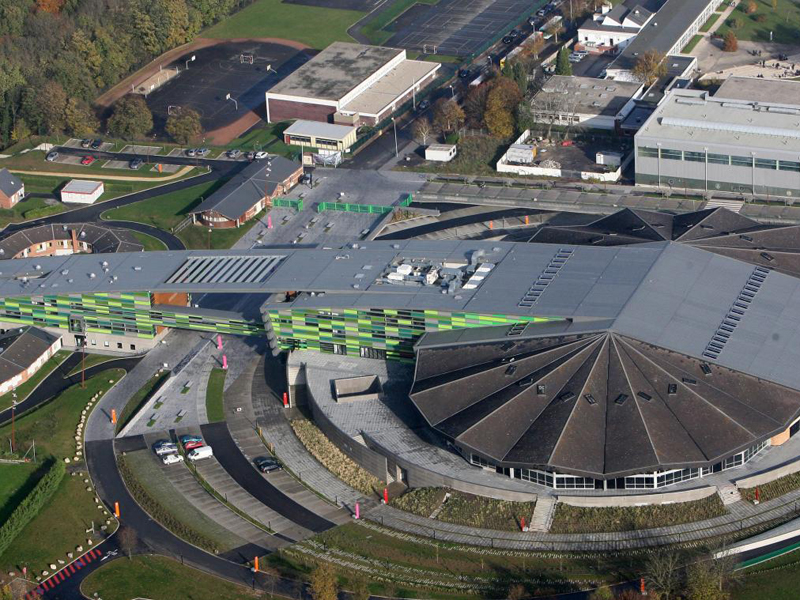 How to get there
Arena Stade
Chemin des Manufactures
62800 Liévin
France
BY CAR
A26, D51 – Rue du Chateau
1,200 parking spaces
GPS Co-ordinates
50° 24′ 40″ N, 2° 45′ 57″ E
BY BUS
Numbers 1464, 1501, 1502, 1503, 1505, 1506 and 1508
BY TRAIN
Loos en Gohelle Station + Bus