The most important indoor sports stadium in Ecuador's capital city Quito, The Coliseo General Rumiñahui was inaugurated on 4th July 1992. Its structure and sizeable capacity of 14,729 spectators enables it to host large-scale competitions at the highest level.
The stadium owes its name to a famous Kitu and Inca warrior who lived from 1482 to 1535 and became one of the most prominent historic figures of the country.
The venue for the Ecuador Round of the X-Trial World Championship belongs to the sporting department of Pichincha, which was founded in 1924 in response to the growing sporting activity in Quito and Pichincha and to unite the efforts of more than fourteen clubs and sporting organisations.
The Coliseum has hosted various high-level sports competitions, including South American Championships in disciplines such as basketball and multiple WWE (World Wrestling Entertainment) events. Aside from sports, it has also been the scene for various international groups and performers, including Slayer, Scorpions and Morat.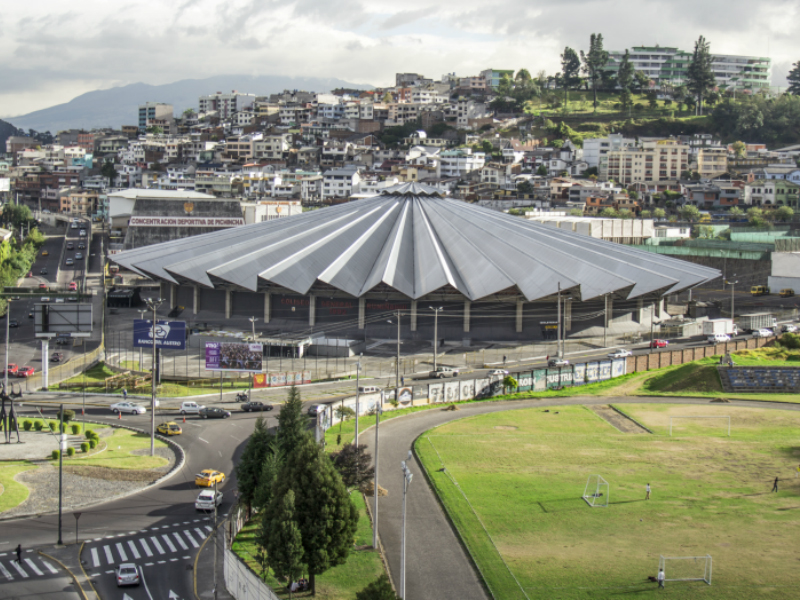 How to get there
Coliseo General Rumi˝ahui
Avda. Diego Ladrˇn de Gevara
170150 Quito
Ecuador
BY CAR
Autopista General Rumiñahui (Exit on Nueva Rola Bella y Avada. Velasco Ibarra)
GPS Co-ordinates:
-0.213385°, -78.489944°
BY BUS
Llano Chico-Trébol (Reino de Quito), Edén-San Pablo (Reino de Quito), Aeropuerto-Camal (Coletrans), Seminario Mayor-Unión Popular (Translatinos), Amagasí-Trébol-Marín (Reino de Quito), Buenos Aires-Trébol (Reino de Quito) y San Fernando-Estadio Olímpico Atahualpa (Metrotrans).
BY METRO
Línea Olímpico Atahualpa
BY TRAIN
Chimbacalle station, with bus connection