---
---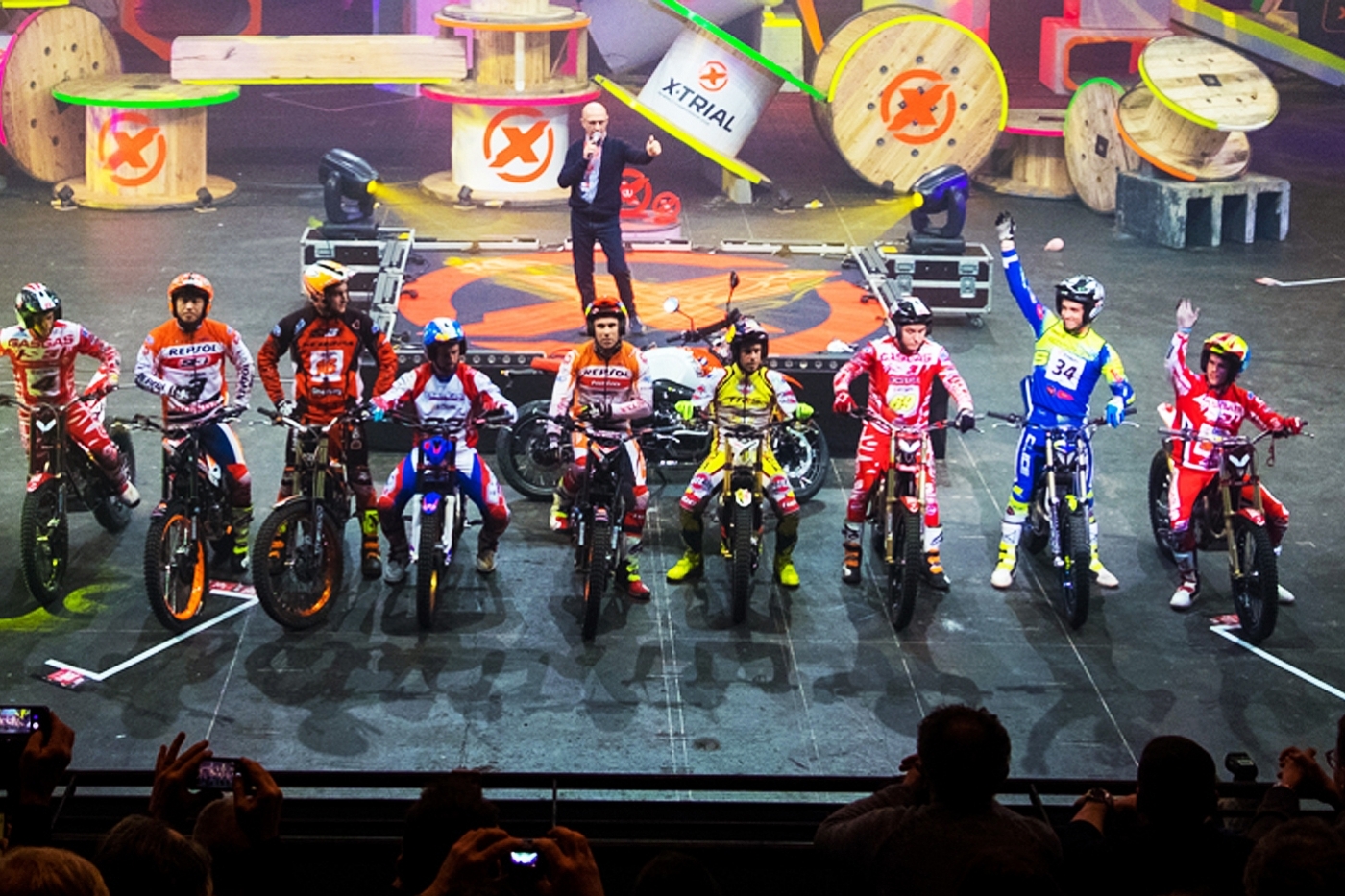 The first campaign in the new X-Trial FIM World Championship era has seen several records broken
The 2018 X-Trial FIM World Championship, which came to a conclusion last Thursday in Budapest, has produced a marked step forward for the discipline demonstrated by various interesting statistics.
· A total of sixteen different riders have participated at some stage during the seven X-Trial events.
· 6 different nationalities have been represented through the season.
· Seven different riders have made it onto an X-Trial podium in 2018, and three of them (Toni Bou, Jaime Busto and Adam Raga) have made it to top spot.
· 6 young hopefuls have made their first steps in the Championship by achieving their series debuts in 2018.
· Toni Bou has recorded a twelfth consecutive X-Trial World Championship title.
· Jaime Busto claimed his first-ever X-Trial win. With victory at X-Trial Paris, Busto became the 20th different winner in the discipline, and only the fourth different rider to win a round in the last decade.
· In five of the seven events, the X-Trial was decided by six marks or fewer. The smallest victory margin of the season was just three marks at both X-Trial Paris and X-Trial Budapest, where on each occasion the winner was only settled in the final section.
· With an impressive level of consistency again in 2018, Adam Raga has now reached 25 consecutive X-Trial podium appearances, stretching back to the 2014 campaign, and extends his all-time podium record above the century mark to a total of 104 top-three finishes.
· TRS rider Raga has also become the highest all-time point-scorer in the sport, moving above Dougie Lampkin with a total of 2043 career X-Trial points.
· Takahisa Fujinami made his 136th X-Trial start when he lined up at X-Trial Budapest, in the process securing a new all-time appearance record in the sport.
· Youngsters Benoit Bincaz and Miquel Gelabert have been among the stars of the season, both debutants making it onto an X-Trial podium for the first time – Bincaz with two third places and Gelabert with a runner-up ranking as his best result. Frenchman Bincaz became the first Frenchman to make it onto an X-Trial podium since 2001, and did so on board a French machine (Scorpa) and at a French venue (X-Trial Toulouse).
· At the season-ending X-Trial Budapest, Hungary became the nineteenth different nation to host an X-Trial World Championship round.
Several of the riders will participate on Friday, April 6 in the X-Trial of the Nations to be held at the Palais Nikaia in Nice.
Purchase your ticket on www.x-trial.com and follow the action live via the Video Pass: http://x-trial.cleeng.com