---
---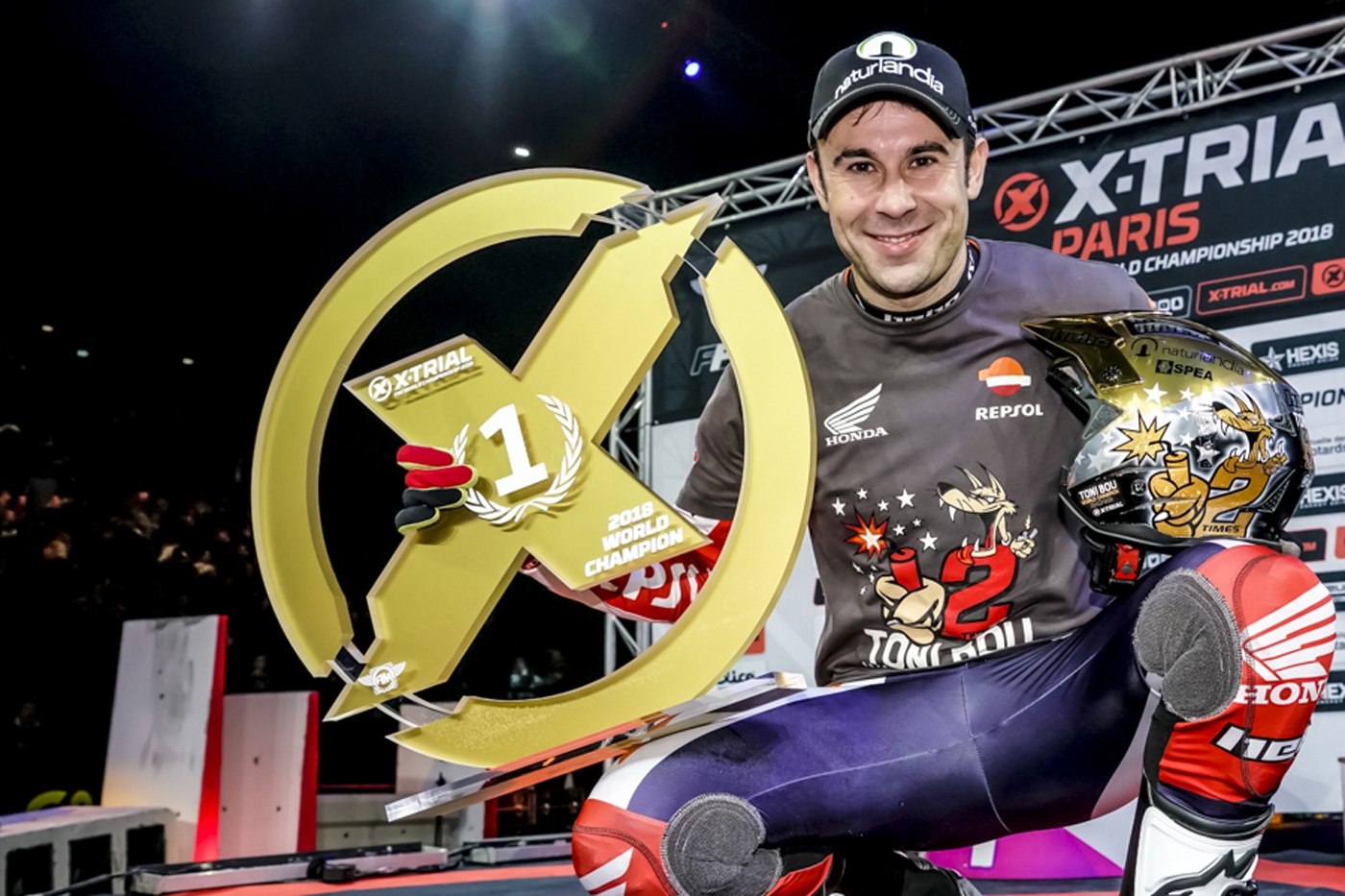 Bou, Raga, Busto, Bincaz and Gelabert will be the Championship Riders for the 2019 season
Ahead of the opening of the 2019 FIM X-Trial World Championship the five permanent riders, known as "Championship Riders", have been announced.
The top five finishers from the 2018 series are all set for a return. They are led by 12-times World Champion and star of the discipline Toni Bou (Repsol Montesa Honda), as well as 4-times World Champion and reigning world number two Adam Raga (TRS). The youth contingent is formed of three emerging stars from 2018: Jaime Busto (Gas Gas), who took his first X-Trial win last season, Benoit Bincaz (Scorpa) and Miquel Gelabert (Sherco). Bincaz and Gelabert were revelations in the first campaign of the sport's new era, finishing fourth and fifth respectively having each appeared on the podium over the course of the seven 2018 events.
The FIM guarantees the top three finishers from the previous season a place among the permanent riders for the following year, and also determines the criteria for the remaining permanent participants.
These two must have participated at world level in Trials the previous season, the fourth must be of a different nationality to the first three permanent riders and the fifth must be below the age of 25. These five permanent riders for the 2019 season all provided an exciting and spectacular 2018 season, delivering for enthusiastic fans and spectators, and proved themselves the best among specialists in the X-Trial discipline.
The second season of this new X-Trial World Championship era is sure to be full of more surprises, with the inclusion of new riders who will be invited to participate in the Championship and will hope to take advantage of the opportunity to demonstrate their capability and potential in this spectacular discipline.