---
---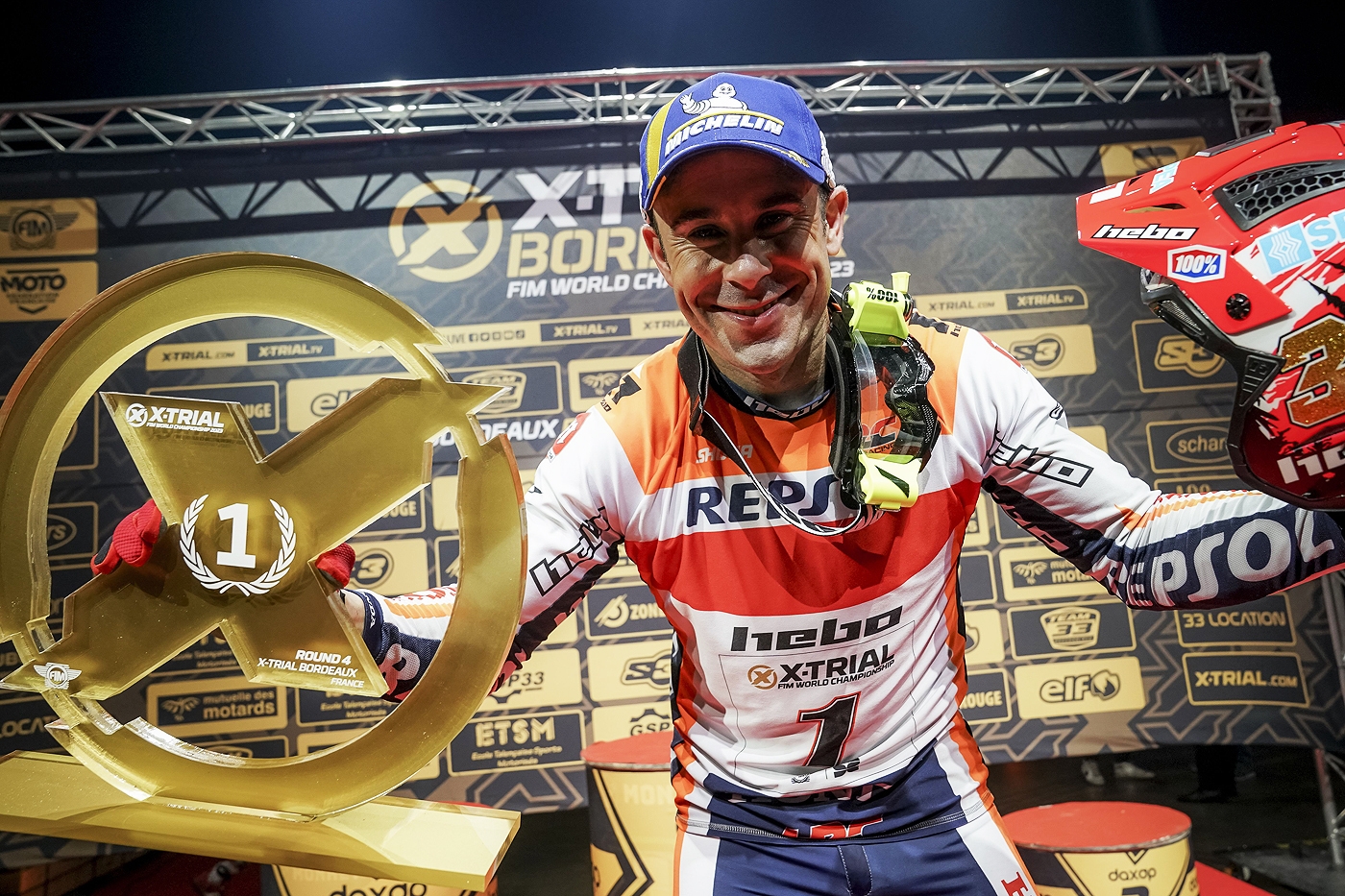 Toni Bou could secure his seventeenth X-Trial World Championship title and Jaime Busto is the only rider who can deny
Reigning X-Trial World Champion Toni Bou (Repsol Honda Trial Team) could add his seventeenth title as soon as Saturday 4th November at X-Trial Madrid.
Jaime Busto (Gas Gas) is the only man who can now deny Bou the 2023 crown. With the dropped Round regulation meaning that each rider's lowest score is deducted at the end of the season, Busto can reach a maximum score of 106. Bou arrives in the Spanish capital with 100 points already to his name. In the case of a tie come the end of the season, Bou would have the advantage with four victories and just a single defeat so far.
Thus, if Bou finishes in fifth place or better at X-Trial Madrid he will move on to at least 106 points and be crowned World Champion with a Round to spare. Should Bou fail to score those six points, he would still be Champion if Jaime Busto cannot win X-Trial Madrid.
Meanwhile, the battle for bronze took a turn in favour of Gabriel Marcelli (Repsol Honda Trial Team) last time out with a 12 point to 4 margin at X-Trial Andorra la Vella over Adam Raga (TRRS). But Raga is likely to drop that score, so remains right in contention for third place despite sitting nine points back overall. Marcelli has made three podiums in five Rounds so far, Raga has completed the rostrum in the other two.
Meanwhile Toby Martyn (Montesa), Aniol Gelabert (Beta), Benoit Bincaz (Sherco) and Matteo Grattarola (Beta) will be chasing their first Grand Final appearances of the season. The field is completed by Sondre Haga (Gas Gas) in his fourth outing of 2023.
Watch the penultimate Round of the season from the stands in the Madrid Arena with tickets available at https://x-trialmadrid.com . Or watch live at www.x-trial.tv .