---
---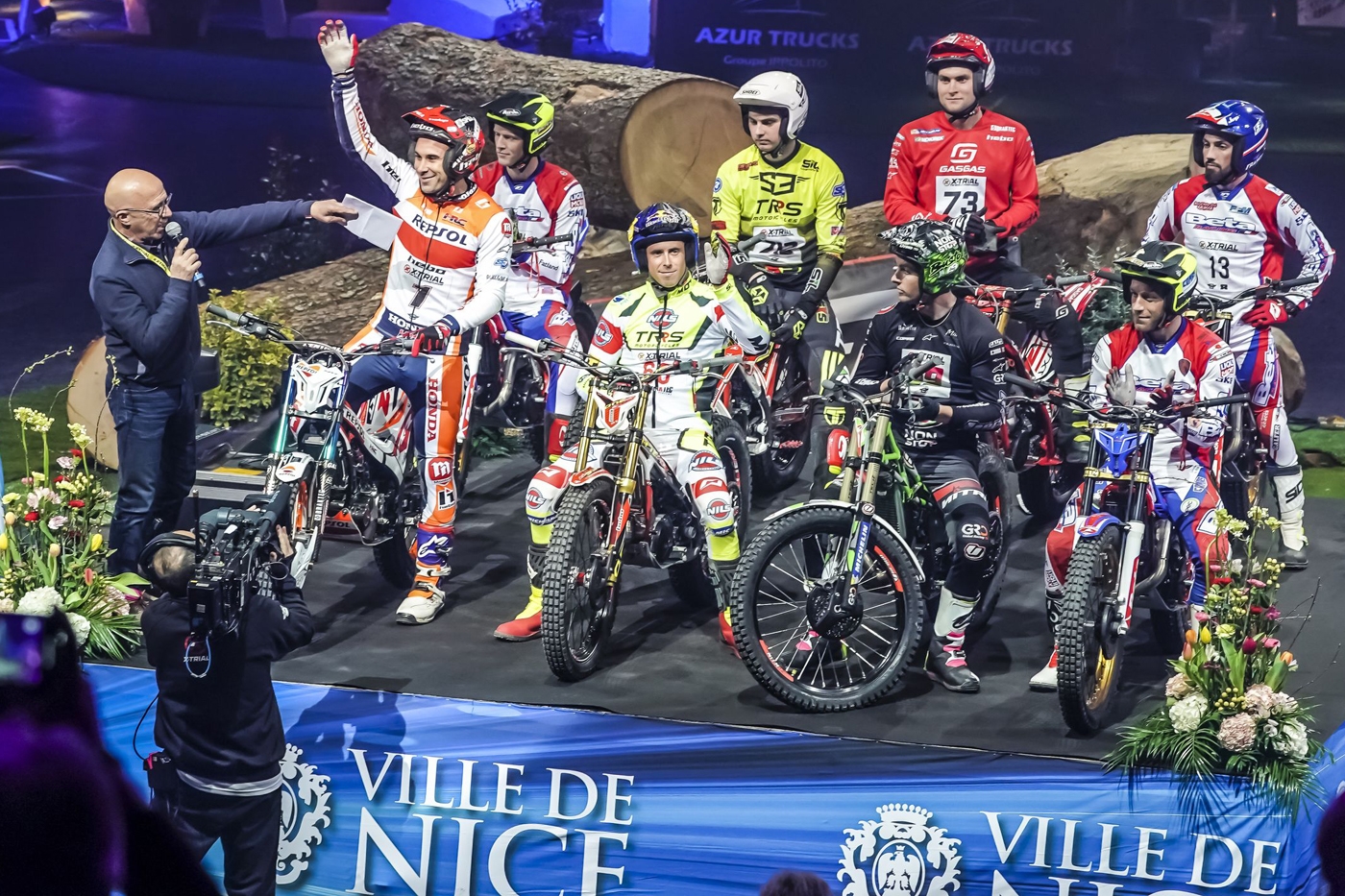 Bernard Estripeau introduces us to the current World Championship season
The director of Esdeux, the new X-Trial World Championship promoter, presents the latest season that got underway in Nice on 11th March.
Mr Estripeau reviews the opening night of the 2022 campaign: "I have to consider it a success with more than 4,000 spectators thanks to the hard work of the Moto Club de la Gaude and their team. It is very important that fans fill the standings of every event; not just for the atmosphere but also to introduce as many spectators as possible to this discipline. The night was very competitive and tiny differences between the riders gave us plenty of excitement."
For this 2022 season, a new selection criteria determined the competing riders. Estripeau explains:
"In agreement with the FIM we decided to open the Championship to more nationalities to add an international dimension and increase the visibility of our sport. In Nice there were five different nationalities on show, something we haven't seen for a while. Also, this decision helps young riders to earn the opportunity to take part in the World Championship."
Another important change for this season is the competition format.
"Always in agreement with the FIM commission, we have worked to ensure the competition format is more straightforward. We now have an eight rider first Round, with the top six progressing into the second Round. The top three from the combined results of those two Rounds progress to the Final. We have also added a rule that awards a bonus World Championship point to the winner of the first and second Rounds."
What are the objectives for the Championship in the coming years and his vision for the future?
"From next year we will be adding more European countries to the calendar, and we are also working on visiting other continents. As far as participants, we would like to add riders from more nationalities. I want to ensure that this sport continues to shine and becomes known around the world. Of course, that's an ambitious objective, but if everyone within the trial work together I am sure we can achieve it."
See you at the Coliseum in Chalon-sur-Saône for the second round of the championship on March 25 at 8:30 p.m.!