Riders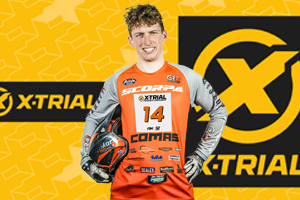 14
Rank
- Wins
- Points
-
History
The french brand became active in 1994 as a result of a collaboration between Joel Domergue and Marc Teissier. After their foundation, the Works 294 became the first model, as they focused fruitfully and almost exclusively on the trials market.
In the 1995 and 1996 seasons, Scorpa made a step forward with a series of innovative evolutions of its models, bot in terms of design and technical aspects. Its main product since then has been the 'Easy' model.
Their developments did not go unnoticed by Yamaha, who reached an agreement to provide their engines. And after surviving a period of crisis in 2009, Scorpa was re-born and has remained in the market since.