---
---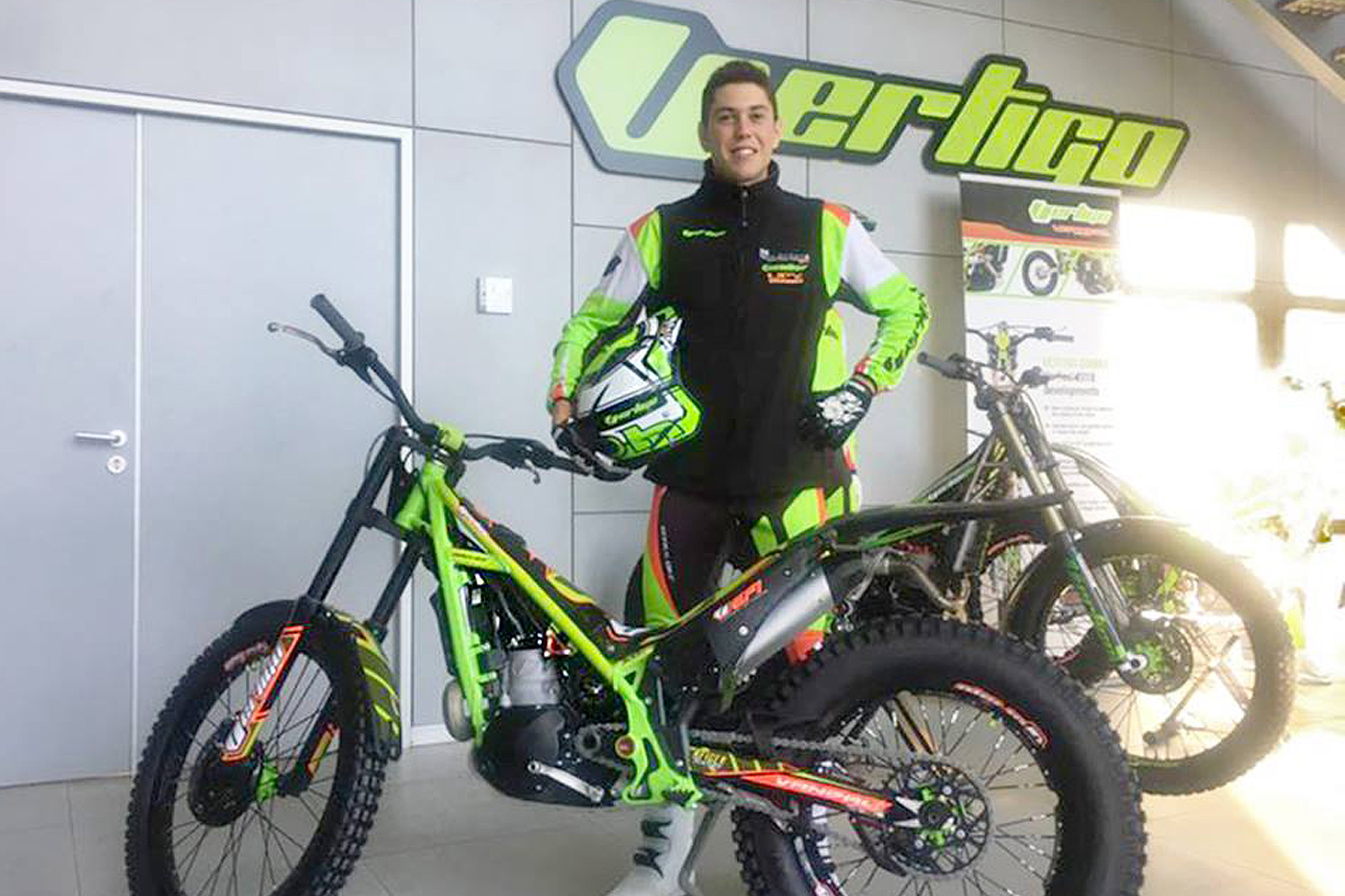 One of the rising young talents of the Spanish X-Trial scene joins the brand for the 2018 and 2019 seasons.
Arnau Farré has signed a contract with the Spanish brand Vertigo that will see him join them on a two-year deal and alongside his fellow countryman Jorge Casales. Together, the teammates will comprise the official factory team, who have simultaneously announced the departure of Jeroni Fajardo and the retention of Dougie Lampkin as Team Manager until 2019.
The new Vertigo rider will make his X-Trial World Championship debut in the opening round of the new season that will take place on 3rd December in Vendée.
At just nineteen years of age, the youngster from Vilanova de Segrià has already become European Trials Champion, having previously worked his way up the Spanish youth categories with great success, with crowns in the 80cc, 125cc, Cadet and Junior classes.
At the handlebars of the Vértigo Vandal, Arnau Farré will join the elite of the X-Trial world and will rub shoulders with the specialists of the discipline that he hopes shortly to join at the top.