---
---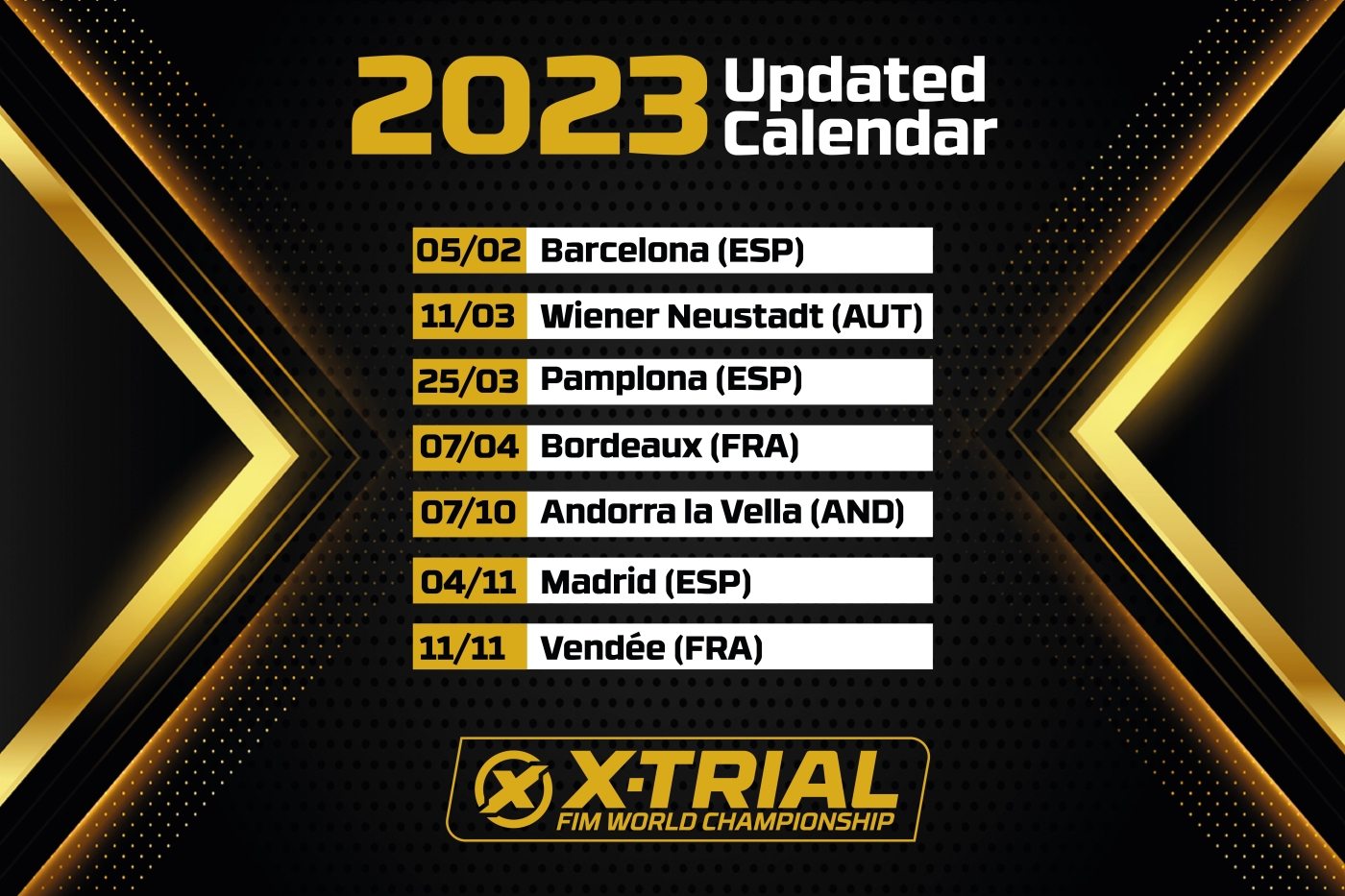 The French department will close the 2023 season on November 11
After having opened the season of the FIM X-Trial World Championship in 2018 and hosted the X-Trial of Nations in 2019, Vendée will close the 2023 season.
The French department on the Atlantic coast will host the last event of the second half of the season after the X-Trials in Andorra la Vella and Madrid.
The event originally set to take place in Saint Denis, France, has been cancelled and will not be replaced.
FIM X-Trial World Championship calendar is as follows:
5 February X-TRIAL Barcelona Spain
11 March X-TRIAL Wiener Neustadt Austria
25 March X-TRIAL Pamplona Spain
07 April X-TRIAL Bordeaux France
07 October X-TRIAL Andorra la Vella Andorra
04 November X-TRIAL Madrid Spain
11 November X-TRIAL Vendée France