---
---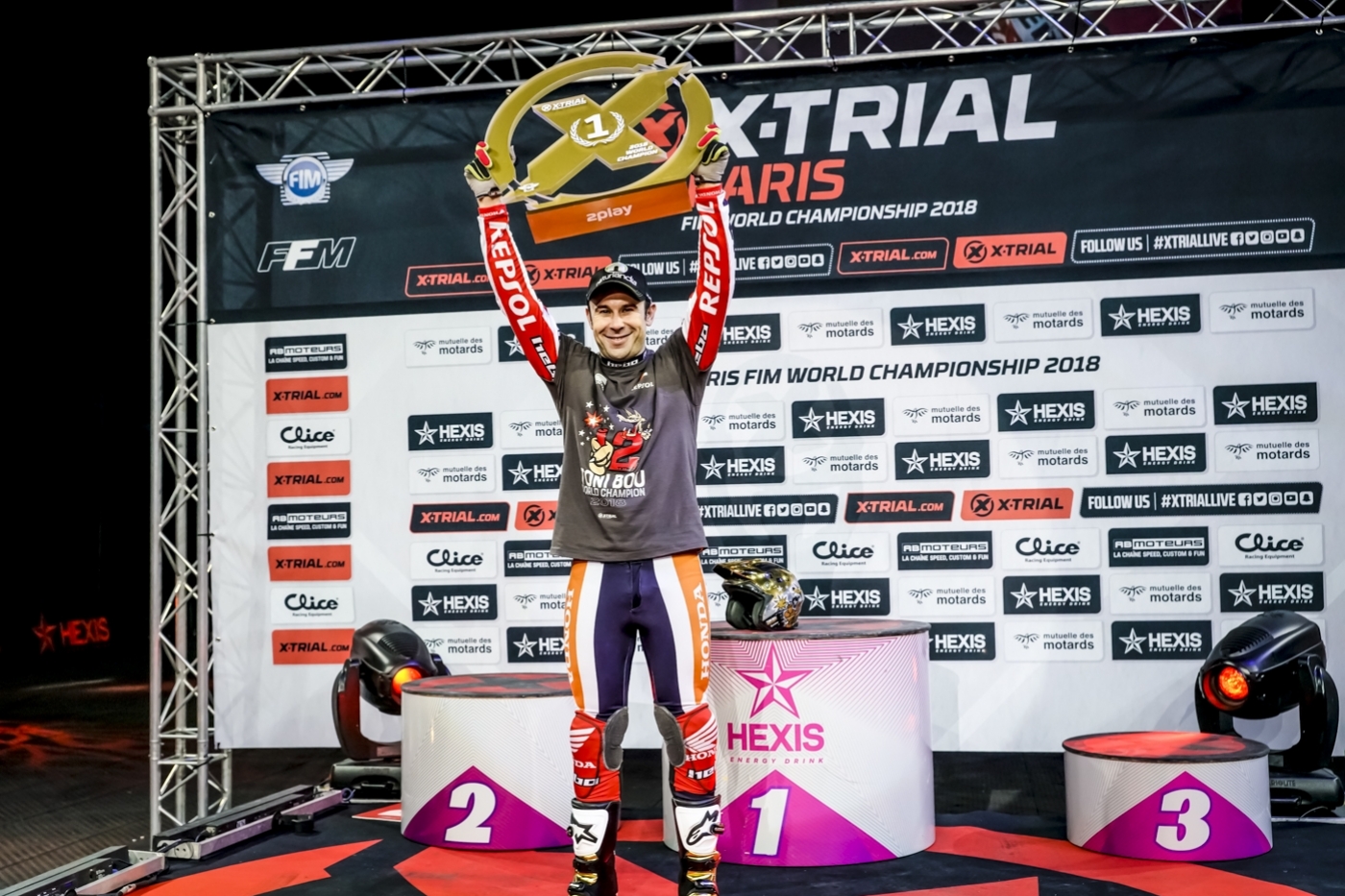 Toni Bou has extended his run at the top of the X-Trial World Championship with a twelfth world title
Although there is one event remaining in the 2018 X-Trial FIM World Championship, Toni Bou (Repsol Montesa Honda) has confirmed a twelfth victory and extended his twelve-season winning streak.
Bou won each of the opening five rounds of the season, but an injury left him unable to fight for victory at X-Trial Paris. All things considered, his path to a twelfth title has been far from straightforward.
This season has had various rivals. Adam Raga (TRS) has once again been Bou´s main contender, finishing runner-up to him in Montpellier, Toulouse and Barcelona by five, seventeen and six points respectively. Youngsters Jaime Busto (Gas Gas) and Miquel Gelabert (Sherco) were also defeated by Bou in Grand Finals in Vendée and Strasbourg respectively.
On no less than five occasions, Bou also finished top in Round One, having been beaten in the opening phase by Raga in Barcelona by just a single mark. Similarly, before X-Trial Paris he was beaten just once in Round Two, by Adam Raga with a single-mark advantage in Montpellier.
The season´s statistics therefore demonstrate an extremely consistent record throughout each phase of every X-Trial that has helped Toni Bou to extend his reign as X-Trial World Champion. As he continues his recovery from injury, we look forward to the remaining event in the 2018 calendar, in Budapest in two weeks´ time.