---
---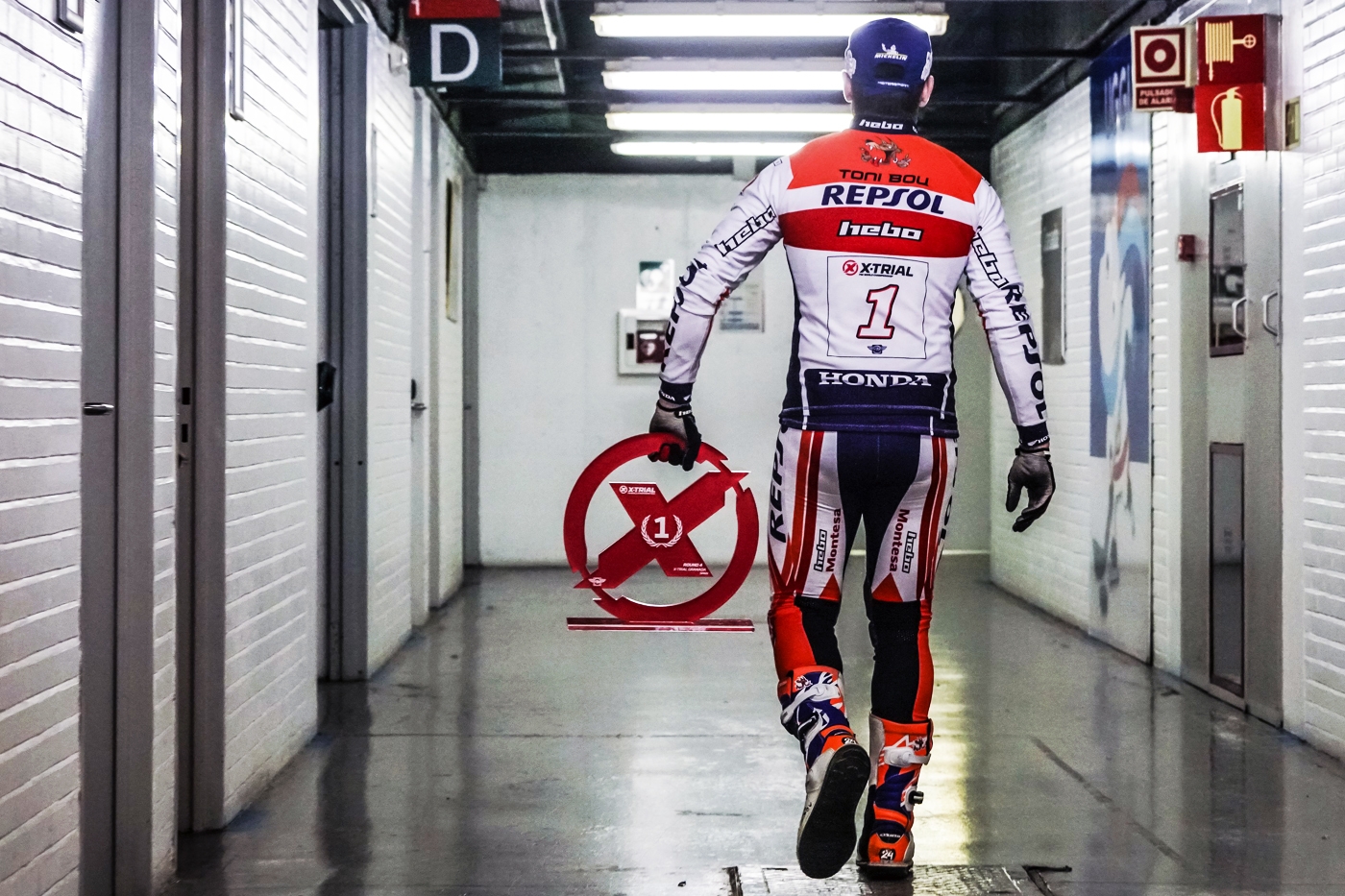 Toni Bou┤s thirteenth season as X-Trial World Champion has been one of the most close-fought
Toni Bou has done it again. With his eighth career victory at X-Trial Marseille, the Spanish star guaranteed his thirteenth consecutive season as World Champion. With X-Trial Andorra La Vella still to come, Bou has already recorded four victories and a second place finish to put himself out of reach of his rivals. But these results do not take away from the fact that it has been an intense and challenging campaign.
Bou´s victory at X-Trial Budapest, for example, was secured by a mere four-mark margin at the end of the final Section against Adam Raga (TRRS). And when Raga snatched victory from under Bou´s nose at X-Trial Barcelona, to end the favourite´s nine-year unbeaten streak at his home event, Bou had lost the title lead.
In the wake of an injury-hit winter that had halted his training plans, and a series of early-season crashes that had restricted his scoring, Bou returned to the top at X-Trial Bilbao by a mere two-mark margin.
Since then, he has been unstoppable. X-Trial Granada was an important step closer to the title, as he eliminated main rival Adam Raga in the second Round and then dominated youngster Jaime Busto (Gas Gas) in the Final.
And at the weekend in Marseille, Bou made mathematically certain of the 2019 crown at the first attempt, dominating the latter stages of the event against Jeroni Fajardo having only squeezed through to the Final by a two-mark margin.
Now Toni Bou can look forward to a celebration of his title success in the region where he resides: X-Trial Andorra La Vella will certainly have a party atmosphere at the season finale on 27th April. Bou will, of course, be looking for a victory to cap off the season in style, before being officially crowned X-Trial World Champion in front of his fans.
Tickets are available at www.x-trial.com