---
---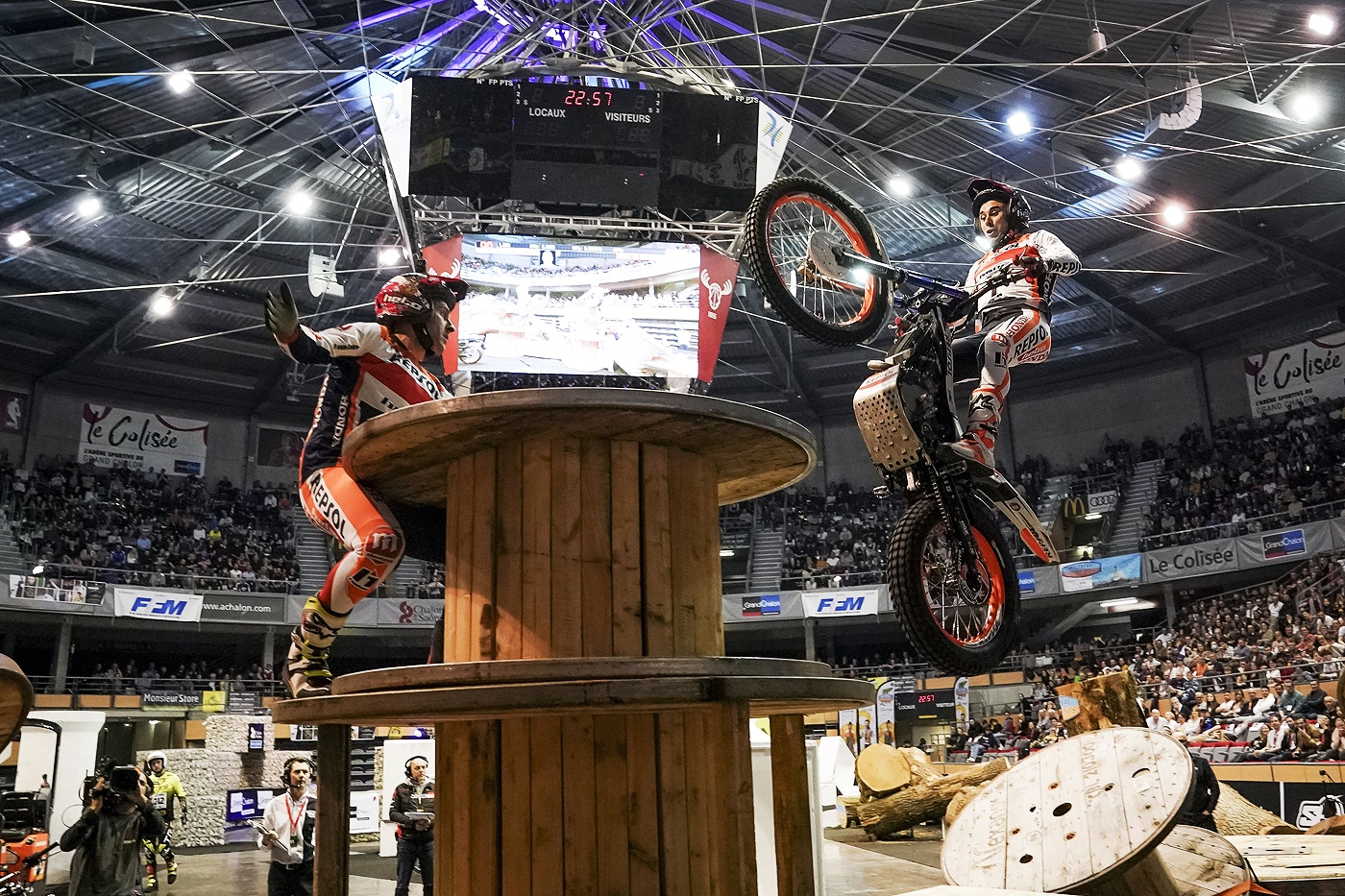 The FIM X-Trial World Championship introduces rule changes to improve competition, rhythm and show
Sunday's (5th February) X-Trial Barcelona at the Palau Sant Jordi will not only provide the opener to the new season, but will also be the first event under new regulations.
Esdeux, the Championship's promoter, has introduced new regulations to enhance the second Round of each event.
All nine competing riders will now progress from the opening Round to the second Round, so the elimination element of the preliminary run is removed. And for the second run, riders will have one minute less than the number of sections to complete the course. All of this places an additional emphasis on speed, giving the competition a faster rhythm and placing the riders under pressure with their skills and strategy set to be tested to the limit. The new timing of the Second Round allows to place the 9 riders in both Rounds of the competition.
The format of the final remains from 2022. The 3 best riders will face 6 sections.
At X-Trial Barcelona, Toni Bou, Adam Raga, Jaime Busto, Matteo Grattarola, Benoit Bincaz, Gabriel Marcelli, Toby Martyn and Sondre Haga will be joined by event Wild Card Jeroni Fajardo to complete the 9-rider field who will be the first to tackle X-Trial's new competition format.
Follow all of the action live and on demand at www.x-trial.tv