---
---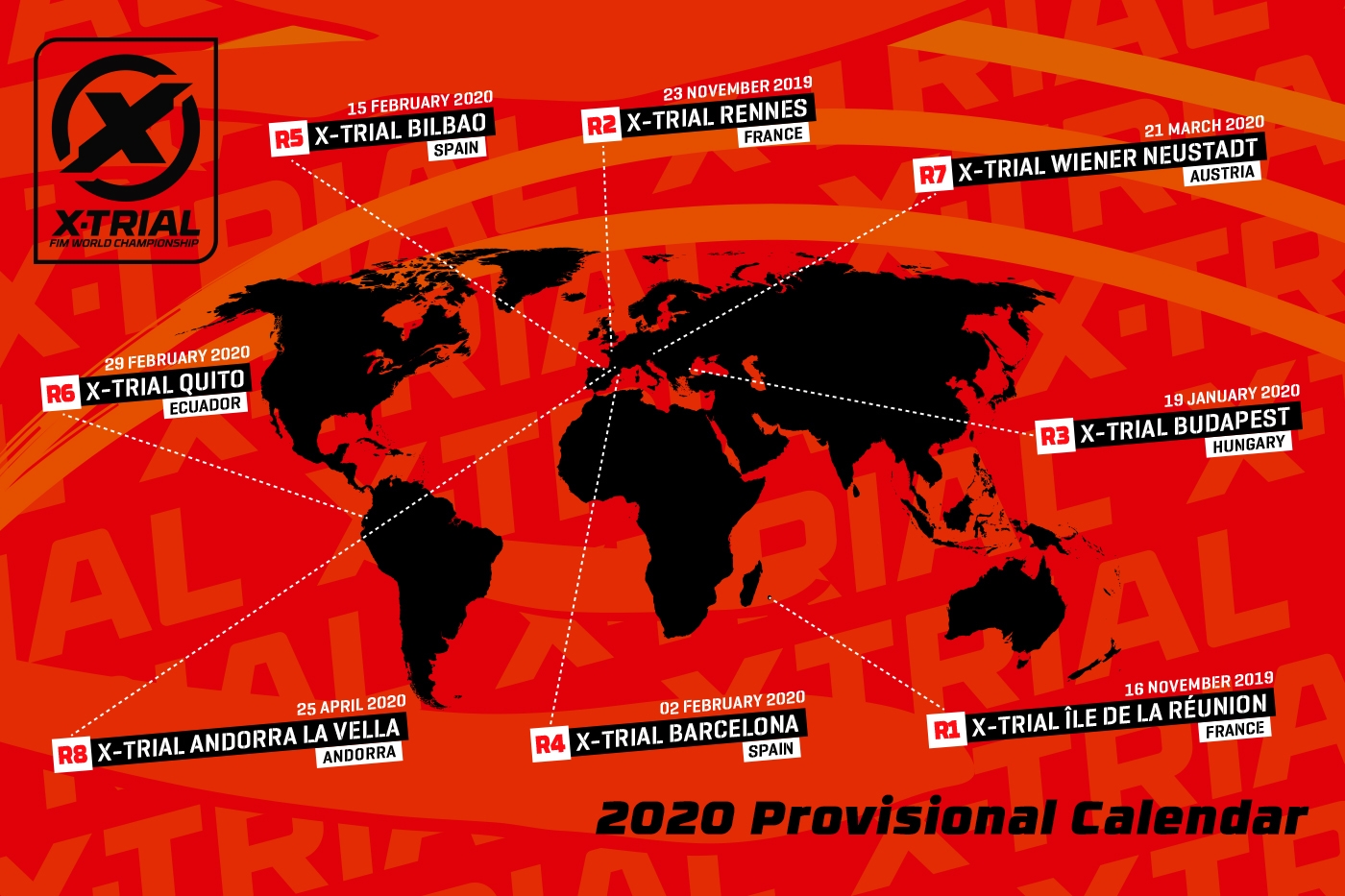 Visits to Ecuador and La Réunion consolidate the Championship's geographical expansion
Among the Rounds that will take the world's best X-Trial riders away from their European base in 2020 is X-Trial Quito, Ecuador's capital city scheduled to host the sixth Round of the season on 29th February 2020. The event will also mark X-Trial's return to Latin America, a crucial step in the planned growth of the sport that intends to include more countries in the coming seasons. The forthcoming X-Trial Quito will also create an additional challenge for the riders: by visiting the General Rumiñahui Coliseum next year they will compete for the first time at an incredible altitude of 2,800 metres.
The newly released FIM X-Trial World Championship calendar also features a second venue outside of Europe, with a first trip to La Réunion, located close to Madagascar to the south-east of Africa. The 16th November date means that Toni Bou will start the defence of his title in 2019.
In between these overseas fly-aways, the regular European calendar is boosted by the inclusion of the new X-Trial Rennes, which will take place on 23rd November. Meanwhile, four of last season's venues are retained, including: X-Trial Budapest (19th January), X-Trial Barcelona (2nd February) and X-Trial Bilbao (15th February) that keep their dates in the diary.
X-Trial will also make a welcome return to Austria, after a two-year absence, for the fourth X-Trial Wiener Neustadt on 21st March 2020.
Once again the honour of closing the FIM X-Trial World Championship falls to Andorra la Vella; the spectacular scene of last season's finale is back on the calendar on 25th April.