---
---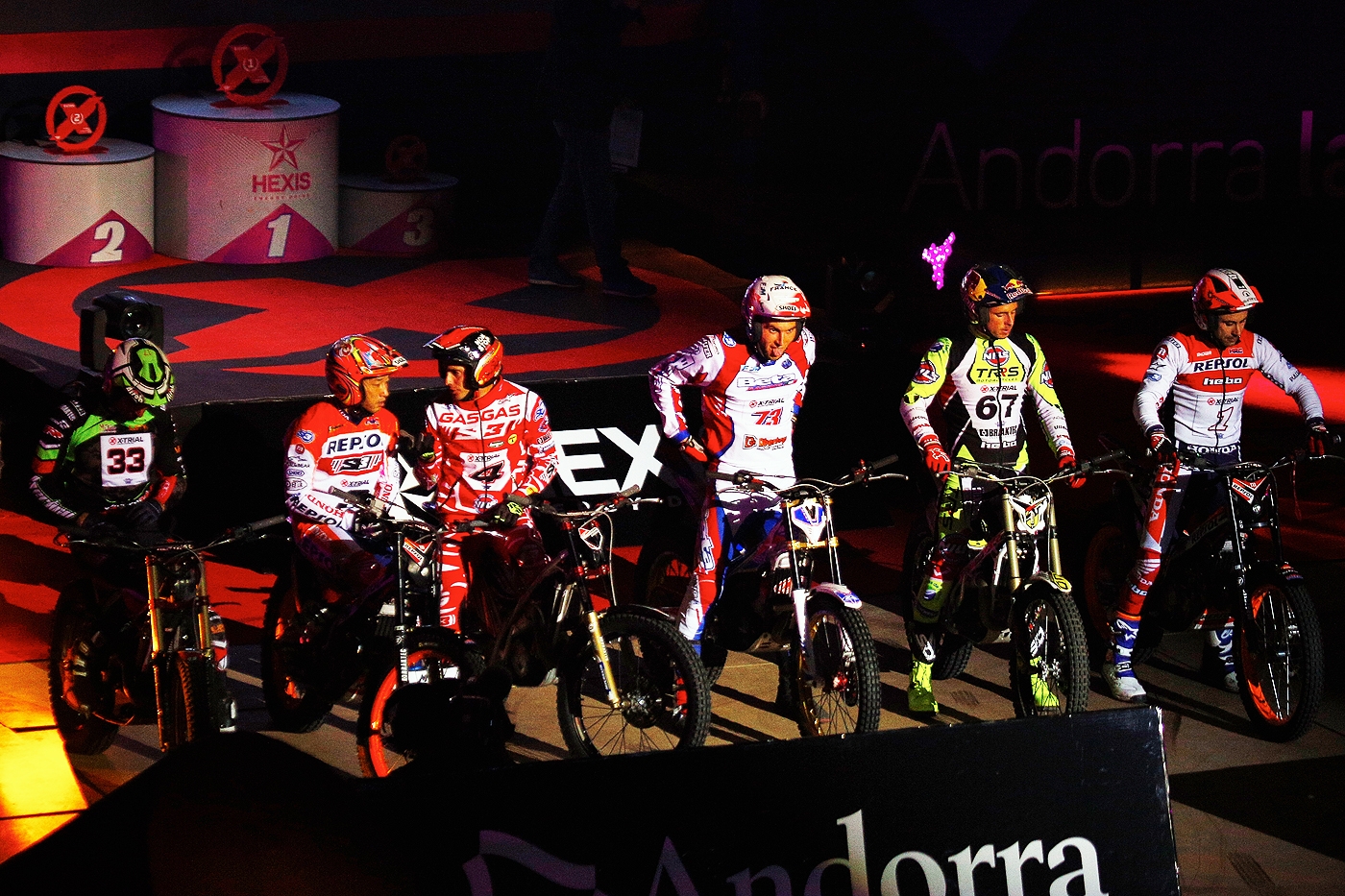 The list of permanent riders for the forthcoming World Championship campaign is announced
The 2020 FIM X-Trial World Championship has named its first five competitors, including the lead quartet from the 2019 season, who will return as "Championship Riders". Big names Bou, Raga, Busto and Bincaz will be among the contenders for the title right from the season opener in La Réunion on 16th November.
Top billing as ever is 13-times World Champion Toni Bou, who closed out the last campaign with a run of four consecutive victories to confirm his latest title. But despite Bou's success 2019 proved a challenging season for the Repsol Montesa Honda man, and his main rivals from that entertaining campaign will be back to keep him on his toes once again.
Adam Raga (TRRS) will start the new season as the main contender, having himself been 4-times World Champion. The 2019 X-Trial Barcelona winner showed he hasn't lost his touch with a world number two ranking and an unbroken sequence of podium finishes last term. Meanwhile three youngsters continue their apprenticeship on the sport's highest stage.
Spain's Jaime Busto (Vertigo) starts the campaign with a third different manufacturer in four seasons having made the switch to Vertigo at the start of the summer, and hopes the move will see him return to the form that saw him claim his first X-Trial win in 2018. French hopeful Bincaz (Beta) also dropped a place in the rankings last season, but will certainly be among the contenders from the off in the coming campaign. And it's a dream call-up for Gabriel Marcelli, the Montesa protégé in as the Under-25 seed having already proven his ability to run with the big guns last season in Granada and Bilbao.
Each of these permanent riders are sure to bring their passion and skill to provide an impressive spectacle throughout the FIM X-Trial World Championship that can as always be followed on demand via www.x-trial.tv
And if you want to see them on site, buy your tickets at www.x-trial.com/en/calendar.html