---
---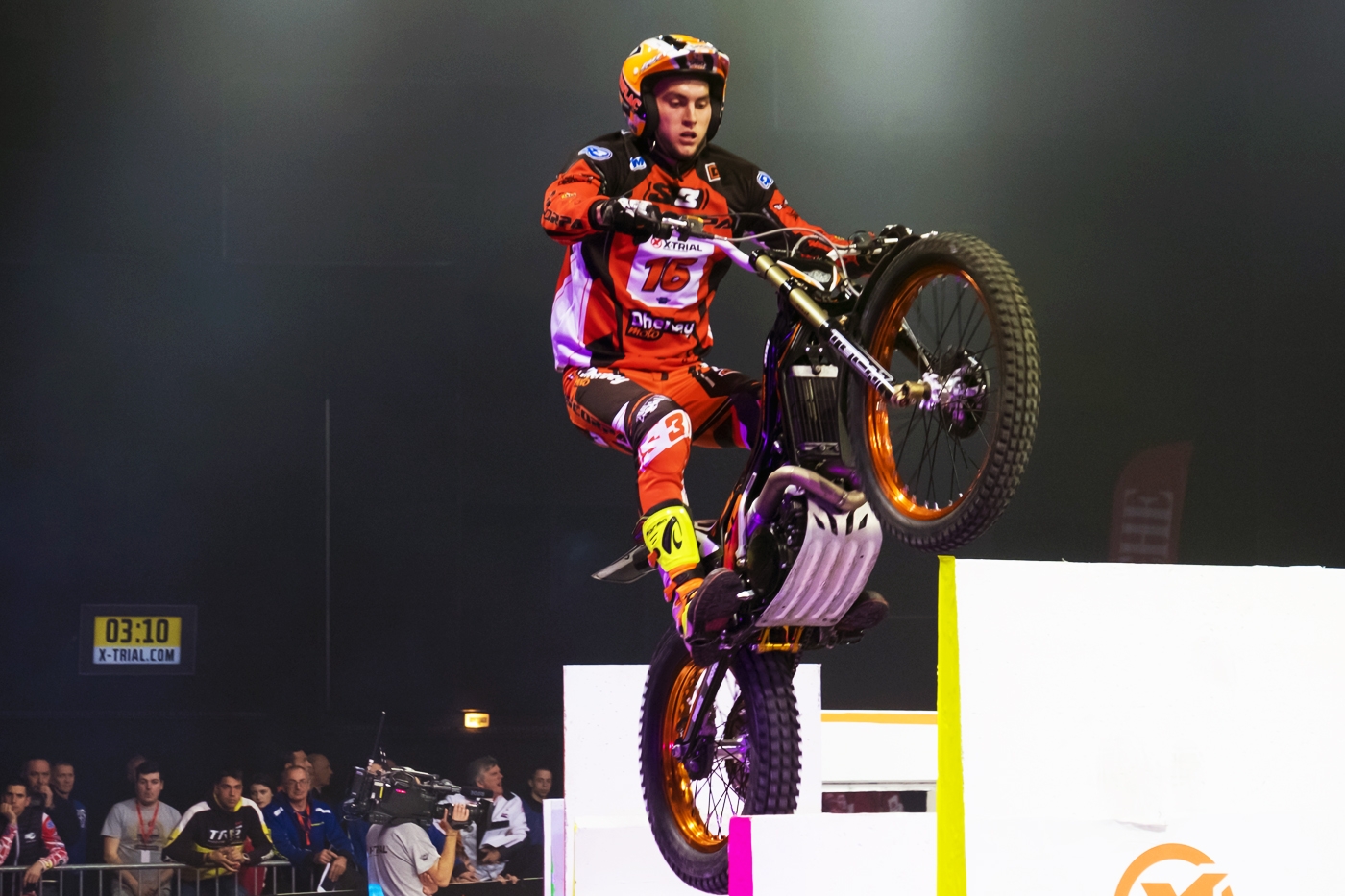 Toni Bou arrives in the city famous for the European Parliament, having won each of the first three events
The FIM X-Trial World Championship reaches the half-way stage on Friday with the X-Trial Strasbourg, the fourth round of a Championship deep into an intense period of activity. This Friday, fans will witness the third event of this month, which has already produced great show and more than one big surprise.
The season´s fourth round will mark the culmination of a first foray into France, after which the series moves to Spanish scenery with events in Barcelona and Seville. The Zénith de Strasbourg, the venue for the latest round, boasts the largest capacity in France for a venue of its style.
Approaching the end of this intensive tour of France, Toni Bou (Repsol Montesa Honda) has consolidated the Championship lead with victories in each of the three rounds to date. And there have been few signs of that being challenged, with his most recent win also proving his most emphatic so far, a dominant victory by 17-marks in the Final. With his latest 20-point score, Toni Bou stretched his X-Trial World Championship advantage to eighteen points over Adam Raga (TRS), who secured a record 100th X-Trial podium in Toulouse. Bou has been delighted with his efforts so far through an intensive period in the calendar: "Without a doubt the month of January is turning out to be quite intense, and the new format means that each event is a real challenge in terms of physical effort. But I am enjoying the competition´s new format and I think it can only be a good thing for the sport. As for Strasbourg, I hope to recover my physical level."
One of the outstanding features of the X-Trial World Championship so far has been the variety of riders appearing on the podium at each of the events in this new era, demonstrating a high standard of competition and the undoubted progression of several competitors. French youngster Benoit Bincaz (Scorpa) arrives in Strasbourg third in the standings having become the latest newcomer to the X-Trial podium last time out in Toulouse. Similarly, Jaime Busto (Gas Gas) made his first X-Trial podium in Vendée and James Dabill (Beta) took his first podium in eight years with third position in Montpellier. Miquel Gelabert (Sherco) will also be considered a major contender for a podium position, having made it through in two successive rounds as the automatic qualifier, and now sitting sixth in the overall standings.
Gas Gas representatives Jeroni Fajardo and Jack Price will both reprise their X-Trial World Championship roles in Strasbourg, where they will be joined by Franz Kadlec, the young German making his first appearance under new 2018 regulations and meaning that the series will have featured riders of six different nationalities.
Once again, all of the action can be watched live via Video Pass: https://www.x-trial.com/en/watch-online.html