---
---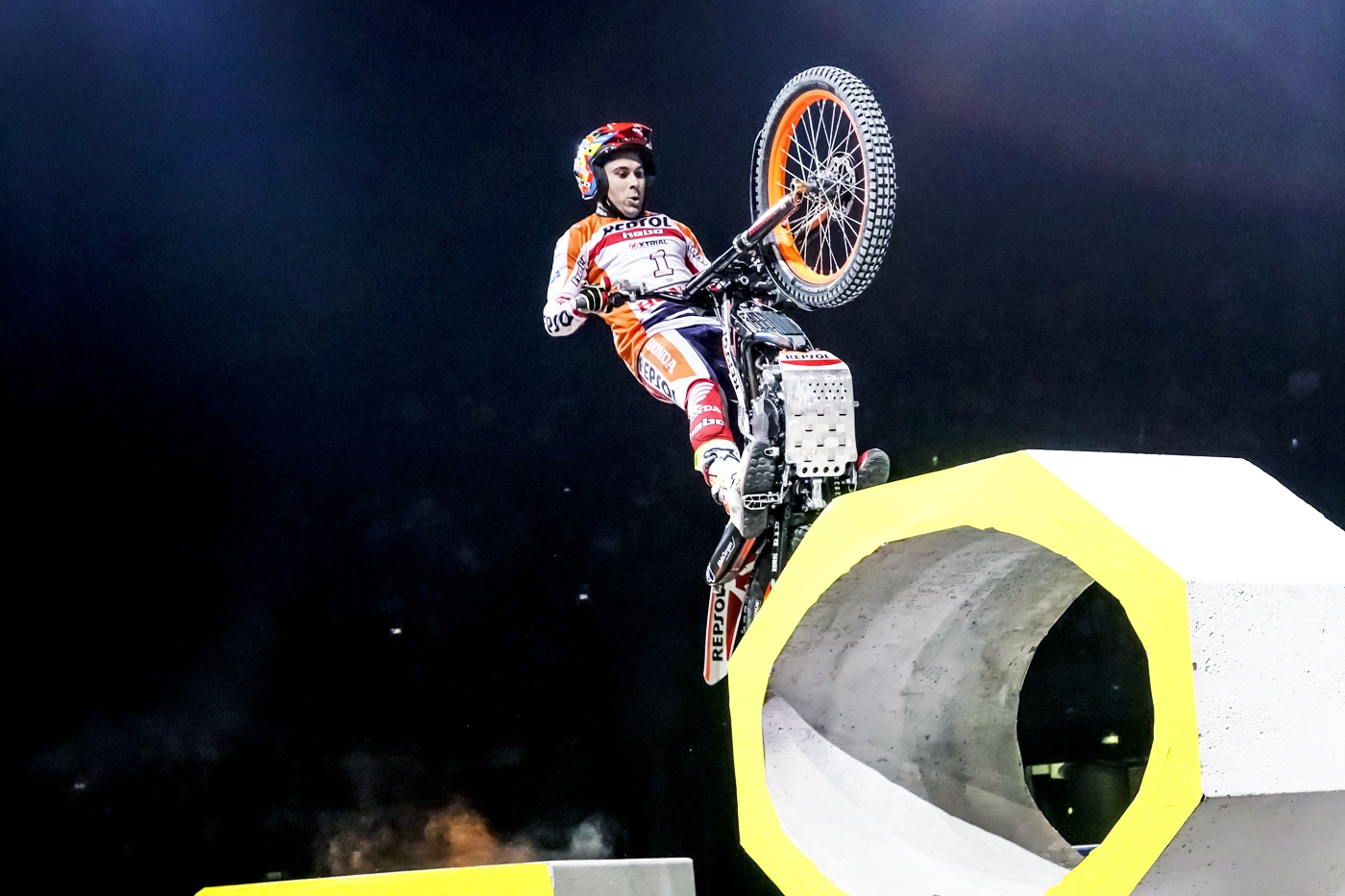 The X-Trial FIM World Champion Toni Bou will miss the forthcoming X-Trial Budapest as a result of a re-occurrence of his back injury
The newly-crowned 2018 X-Trial World Champion Toni Bou (Repsol Montesa Honda) is suffering continued symptoms of his three broken vertebrae and will be unable to participate at X-Trial Budapest on the 29th March.
Bou, who put in an incredible effort to participate at X-Trial Paris and receive recognition of his 2018 title win. But after incredibly winning the opening round of heats, in the second round he exacerbated his physical condition and, along with doctors monitoring his conditions for the last few weeks since the injury, has made the decision to miss the final round of the campaign.
The 12-times World Champion explains: "After taking part in X-Trial Paris, I have seen my condition worsening rather than improving. Moreover, the doctors have insisted that I must rest rather than stress my spine further, as I attempt to recover fully from this injury. I am very sorry not to be able to ride in Budapest, but I have been left with no other option."
Frenchman Alexandre Ferrer (Sherco) will replace Bou at X-Trial Budapest, making his third appearance of the season after lining up in Montpellier and Paris, where he has recorded a total of four points.
Buy tickets for X-Trial Budapest at: www.x-trial.com