---
---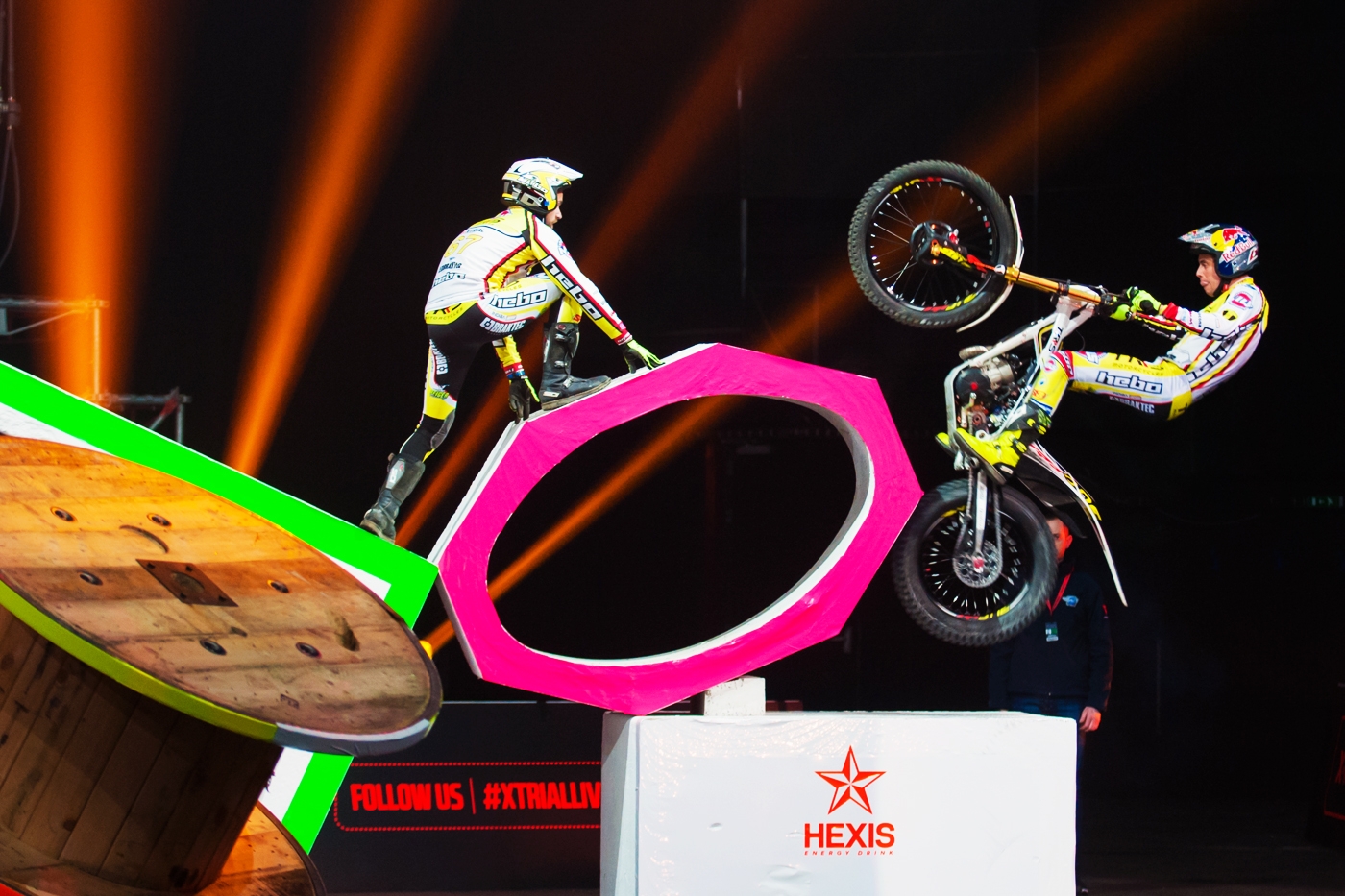 Four-times World Champion Adam Raga reaches a century of X-Trial podium finishes
Spain´s Adam Raga has secured an incredible 100th career X-Trial podium with a second position finish at X-Trial Toulouse. The TRRS rider, a former four-times World Champion, maintained his second place ranking in the 2018 Championship Standings whilst setting a new all-time podium record in the sport.
Raga admitted he was highly satisfied with this latest achievement in his career: "These numbers are very impressive, and I´m proud of the many races I´ve had in my career so far. Records are quite important to me given how difficult it is at the moment to win the World Championship. Since it´s also difficult to make it onto the podium, this is a real achievement and I´m certainly happy about it."
Raga´s incredible milestone is testament to his many years at the top of the sport, and having never dropped from the top three in the world rankings since his first full X-Trial season back in 2002. The Spaniard rates some of his early victories as his greatest: "I started competing against riders who were my idols, and very quickly I was on the podium with them and even in front of them. It was an experience that at the time I could hardly imagine. One of my favourite podiums was Barcelona 2002; winning there was incredible. It´s a race that I went to spectate in 1985 and 1986 with my father; watching my idols every year. So to arrive in my first year as a rider and win was amazing."
46 of Raga´s trips to the podium were secured in succession over a four-year period in which he became four-times X-Trial World Champion: "It was a great period in which I won a lot of races, even one season where I won all of them but one, and I was winning fairly easily compared to how difficult everything is now. But we always try to train, prepare ourselves properly, and fight in every race. It´s not easy, because my rivals are tough, but we always give 100%."
After securing a 21st consecutive podium in Toulouse to secure his incredible century, Raga will now turn his attentions to a 101st podium appearance, at the X-Trial Strasbourg on Friday (26th January), when he will continue his quest for a fifth world title.