---
---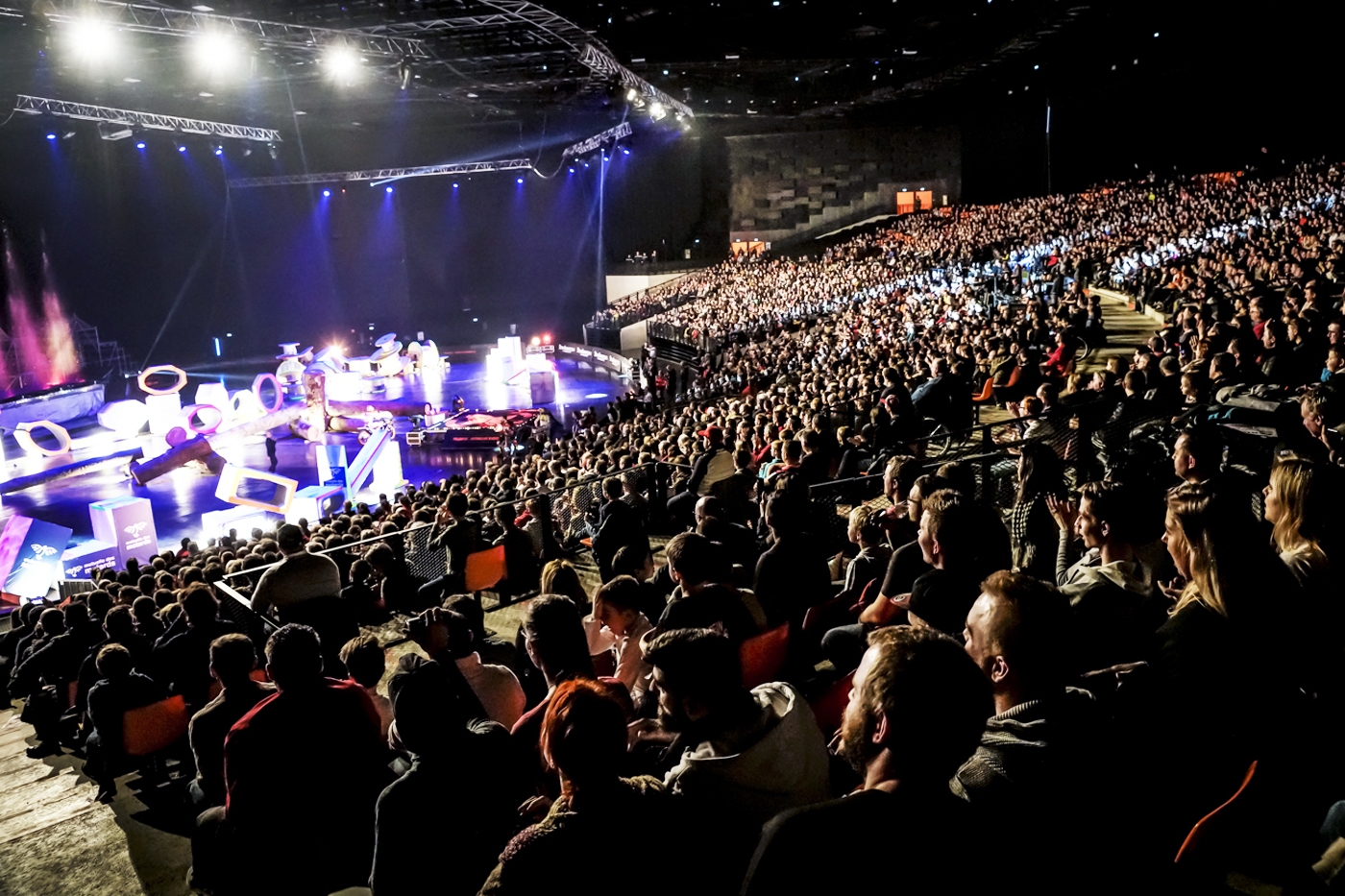 The first season of the new era in the FIM X-Trial World Championship has closed with total live audience figures of over 41,000 spectators
Over 41,000 fans in eight different cities have enjoyed the eight events that have comprised the world X-Trial calendar in 2018, the first season of the Championship's new era.
80 per cent of the season's venues (7 in the X-Trial World Championship plus the X-Trial of Nations) were sell-outs when the disciplines top performers arrived.
Vendée, Montpellier, Toulouse, Strasbourg and Nice were the venues to make use of a "sold out" sign in their ticket offices, each having filled their capacities of 5,000, 4,800, 5,300, 4,900 and 4,300 spectators respectively.
Meanwhile X-Trial Barcelona was the best-attended, with an attendance of 9,000 spectators and only 8% from the full capacity of the Palau Sant Jordi in the historic event's 41st edition.
X-Trial Budapest made its first appearance on the World Championship calendar, the Laszlo Papp SportArena welcoming a very respectable figure of 4,000 spectators. Although this modern multi-purpose venue was not full, the attendance remains impressive given the event was Hungary's first-ever X-Trial and the sport's following there is only now beginning to gain traction.
Another important date on the calendar was X-Trial Paris, and a return to the AccorHotels Arena where 3,200 spectators witnessed Toni Bou crowned X-Trial World Champion for the 12th consecutive season. The French capital and this venue in particular is one of the most important in mainland Europe, and the many fans who attended thoroughly enjoyed the return of the sport to a city which has a rich variety of high-quality indoor sports.
The mix of the highest level of competition with a spectacular sound and light show ensured that all 41,000 fans returned home satisfied at having lived such a unique experience.