---
---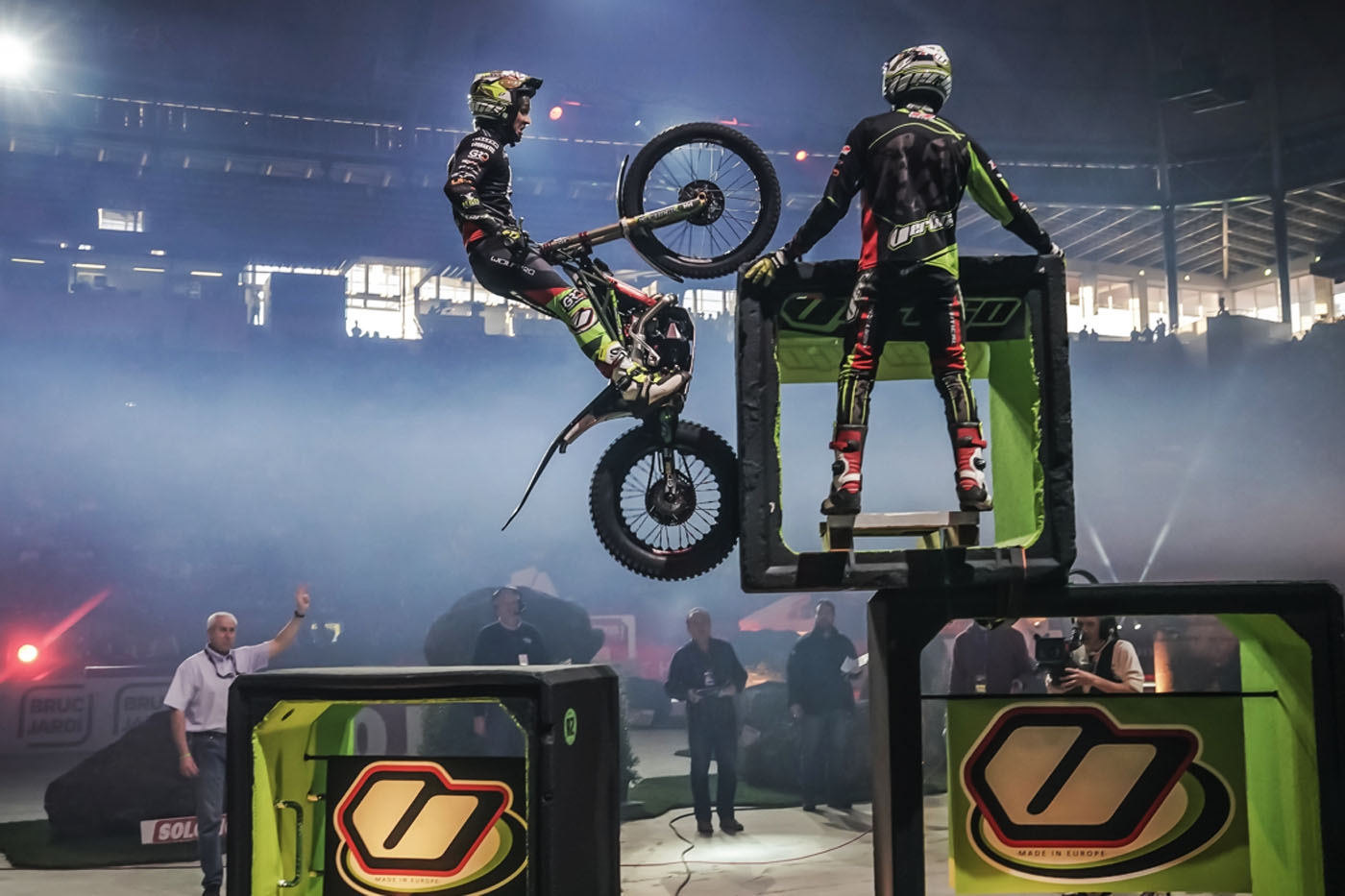 Jaime Busto withdraws from Saturday's X-Trial Bilbao as a result of a ligament injury
Home hero Jaime Busto will be forced to miss the second staging of X-Trial Bilbao on Saturday, following a crash at the Spanish Championship season-opener in Aitona at the weekend. The Vertigo star, currently third in the world, will be present at the event whilst recovering from ligament damage to his right leg.
Busto, though, had been looking forward to another competitive visit to the Bizkaia Arena, where he finished fourth last season: "It's really frustrating because I was really looking forward to riding at home in front of my fans, friends and family who follow me all year and were looking forward to seeing me live on Saturday. My crash in Aitona has caused ligament damage and, although we waited as long as possible to see if my condition might improve, it just hasn't been possible to recover – the doctors have advised against my participation. I will be at the Bizkaia Arena anyway to follow the X-Trial and to join the fans attending the event."
Busto's absence creates an opportunity for Miquel Gelabert, who failed to qualify from Barcelona last time out, to step up into the Bilbao line-up. The Catalan currently sits sixth in the Standings, with a pair of fourth places in La Réunion and Rennes his best results of the season to date.
Tickets are still available to see Gelabert and the rest of the field at: www.ticketmaster.es/event/x-trial-bilbao-2020-entradas/21685?language=en-us Full live coverage of the event will also be available at: www.x-trial.tv