---
---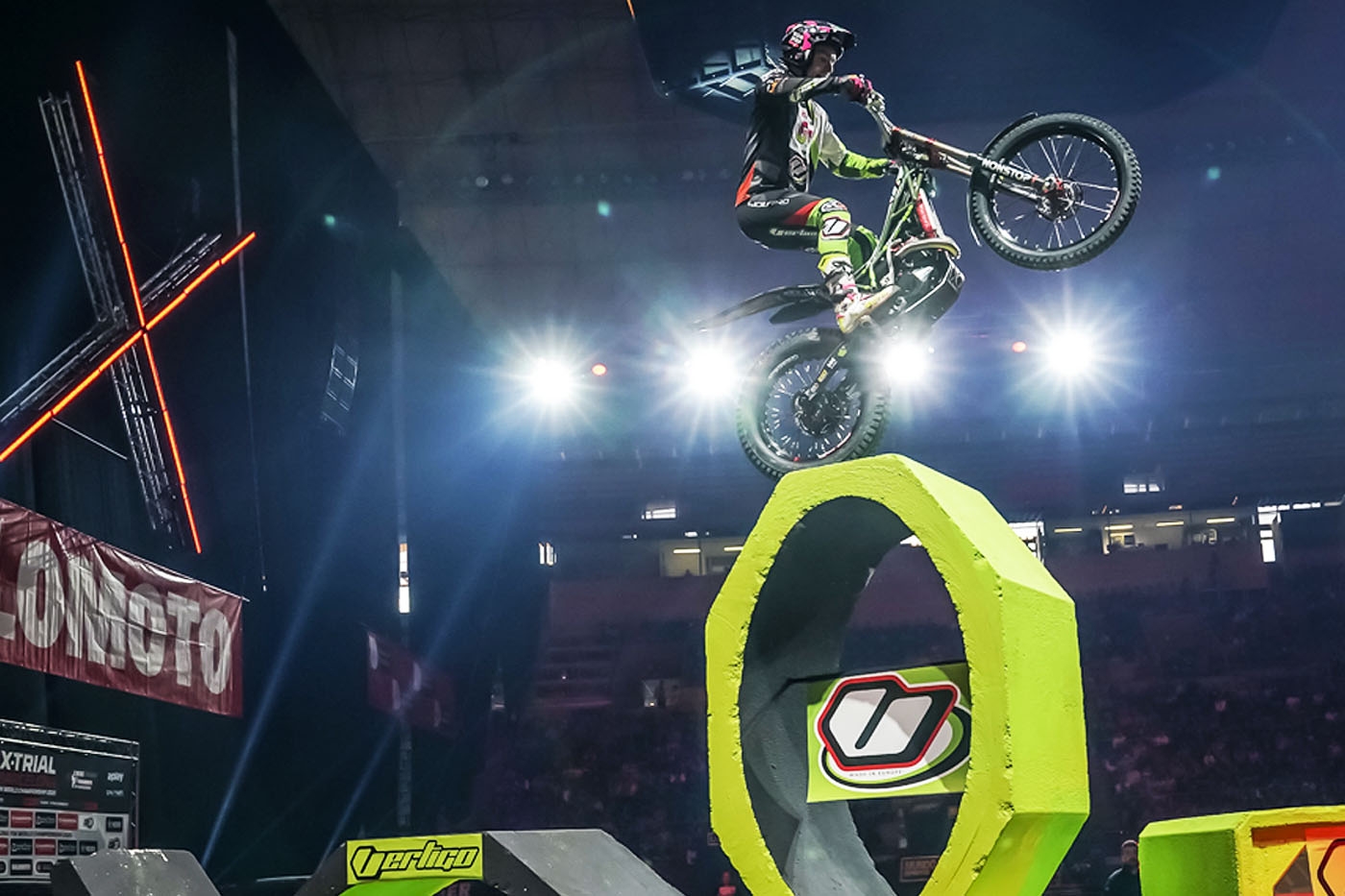 Jaime Busto targets the top as he returns to the venue, just 20 kilometres from his birthplace
The FIM X-Trial World Championship heads to the Bizkaia Arena this weekend for the second edition of X-Trial Bilbao, the third Round of a so far close-fought 2020 campaign.
Of the eight riders who line up in Bilbao, six have already made it onto the podium. Reigning World Champion Toni Bou (Repsol Honda) and his persistent rival Adam Raga (TRRS) are the only men to have done so in every Round, and they lead by a comfortable margin arriving in the Basque Country. Their rivalry has been as competitive as ever, Bou under pressure in the first two X-Trials of the 2020 calendar year, which both went down to the final section.
Behind the lead duo, four different riders have made it onto the third step of the podium so far. Of this quartet, Jaime Busto has the highest targets for X-Trial Bilbao: the Bizkaia Arena is just twenty kilometres from his Gorliz birthplace, and he is sure to be well supported by local fans: "I am really looking forward to riding in front of my family, friends and countrymen because, for me, it's extra motivation rather than additional pressure. Last year I finished fourth, but on Saturday I want to be as high as possible on the podium. I arrive third in the World Championship behind Bou and Raga and the idea is to consolidate this position."
2020's other podium finishers - X-Trial Budapest star Gabriel Marcelli (Montesa) and Bilbao event rider duo Jeroni Fajardo (Sherco) and Jorge Casales (Gas Gas) – will also be hoping to get back onto the box. Casales earned automatic qualification for the season's fifth Round with a majestic podium last time out in Barcelona; making the podium here would improve his chances of taking the top event rider spot and qualifying for next month's X-Trial Wiener Neustadt. The event rider field in Bilbao is completed by Wild Card Toby Martyn, who makes his first appearance with TRRS.
X-Trial Bilbao will also be an important night for Benoit Bincaz (Beta). The Frenchman, having put in his best performance of the season so far in Barcelona, will be keen to maintain his form and recover his series ranking.
All eight riders thus have plenty of reasons to strive for a strong result in Bilbao, where another competitive X-Trial is assured from Round One right to the Final. Tickets are still available for X-Trial Bilbao at: https://www.ticketmaster.es/event/x-trial-bilbao-2020-entradas/21685?language=en-us Full television coverage is also available at www.x-trial.tv