---
---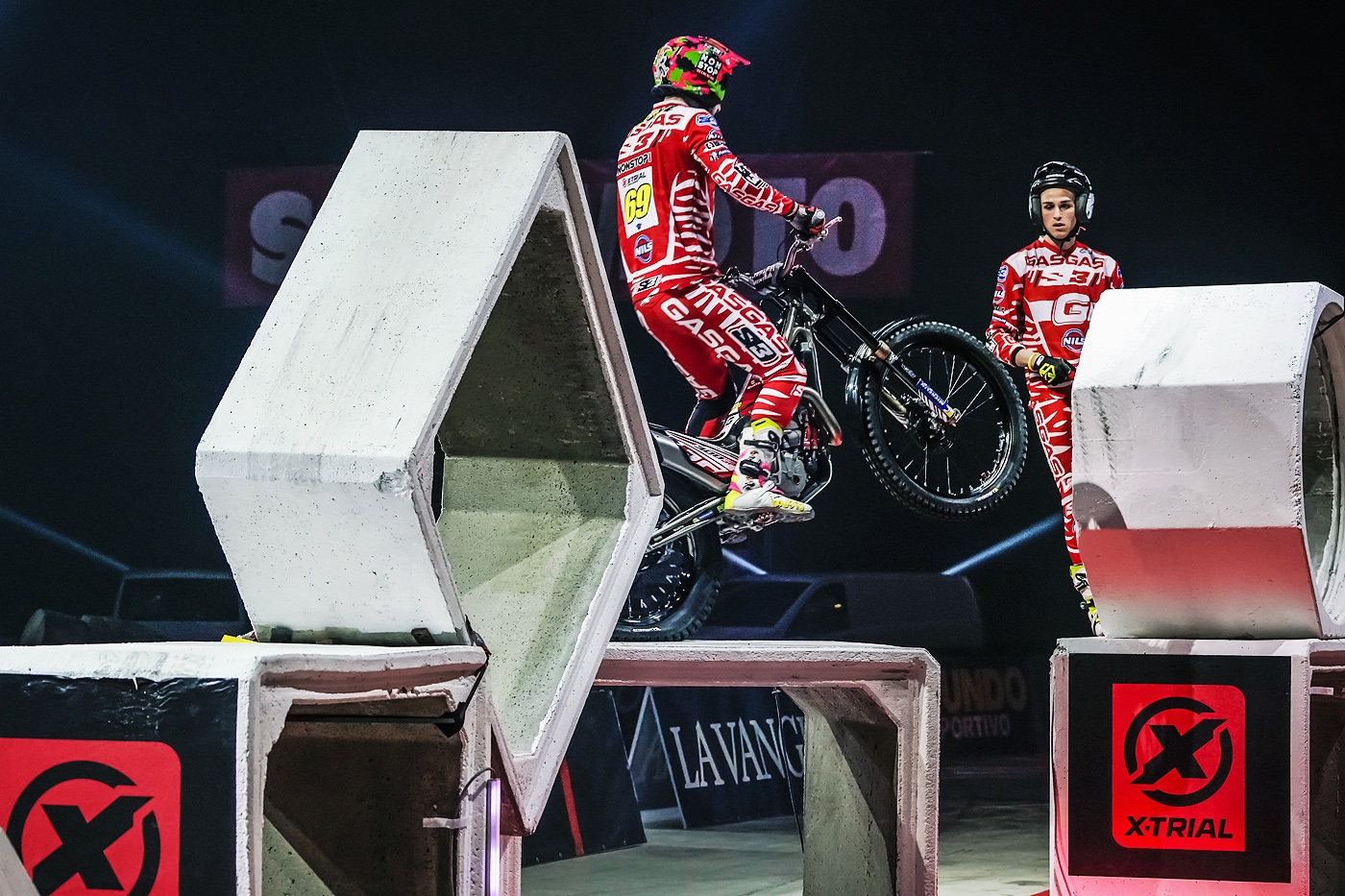 Bou and Raga are tied on points heading in to X-Trial Bilbao
The FIM X-Trial World Championship returns on 16th February for X-Trial Bilbao, the third Round of the series that promises to be intense and exciting with the lead position in the title race up for grabs.
Adam Raga (TRRS) and Toni Bou (Repsol Montesa Honda) arrive in the basque country tied on 35 points apiece, meaning that whichever of them finishes higher in the Bizkaia Arena is likely to take the Championship lead.
The event itself, though, will have more than just these two clear candidates for victory. Among them, the favourite will be third place Jaime Busto (Gas Gas), who has the additional motivation of a first genuine home race, which he will tackle in front of followers and friends.
As Busto reflects, "I am really looking forward to competing in Bilbao. I want to show my countrymen that I am ready to fight for victory, and I'm going to give everything to achieve it. It's the first time I have had a home race, which is an extra motivation that I will take advantage of to give my absolute all."
The remaining permanent riders Benoit Bincaz (Beta) and Spaniard Miquel Gelabert (Sherco) will also be contenders for the podium, Gelabert speeding towards a full recovery following his early-season injury. And Jeroni Fajardo, who already has two Consolation Final appearances to his name, appears once again as the qualified event rider.
Nominated trio Gabriel Marcelli (Montesa), Sondre Haga (TRRS) and Italy's Luca Petrella (Beta) will attempt to unseat one of the more established stars among the top six.
Tickets are available at www.x-trial.com, and the whole event can be followed on www.x-trial.tv.