---
---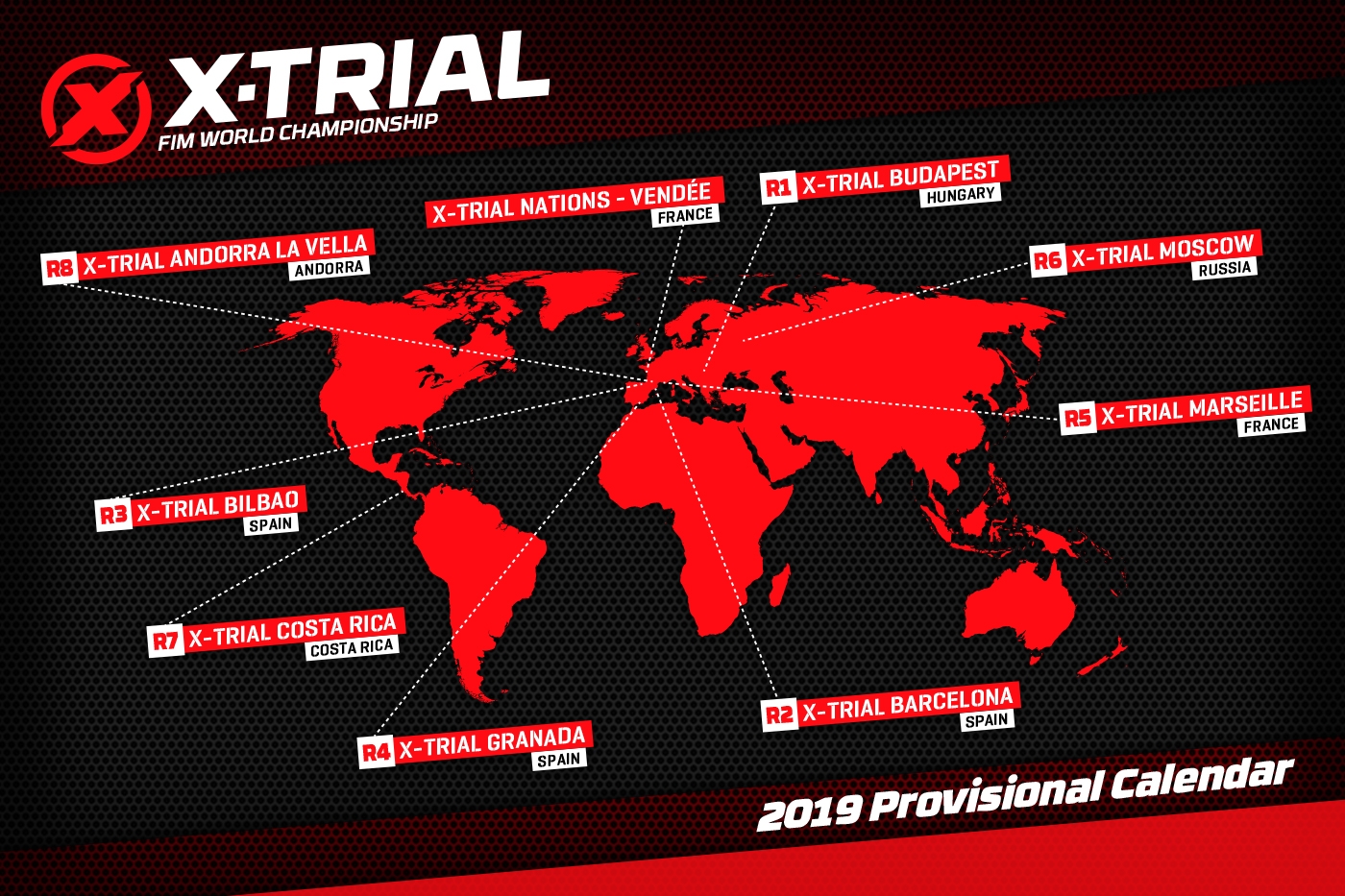 The 2019 X-Trial World Championship calendar is comprised of eight events and opens with X-Trial Budapest
The second season in the new era of the FIM X-Trial World Championship gets underway in Hungarian capital Budapest on 20th January 2019 and concludes in Andorra La Vella on 27th April.
The biggest news is that X-Trial will leave Europe for the first time in over a decade, with a visit to Costa Rica on 6th April. And as the series continues to grow, six new destinations are on the map for 2019, including a first ever visit to Moscow, a return to the principality of Andorra, Marseille and Granada, as well as the addition of a date for Bilbao.
Spain will therefore host at least three X-Trial events in 2019, including the historic X-Trial Barcelona that returns on 3rd February.
Meanwhile the FIM X-Trial of Nations remains in France but moves to Vendée, the scene of the opening round of the 2018 individual title race. This season, it hosts the world's best teams for the first time on 12th April 2019.
Su. 20 January Hungary - Budapest
Su. 03 February Spain - Barcelona
Sa. 16 February Spain - Bilbao
Sa. 23 February Spain - Granada
Fr. 08 March France - Marseille
TBA March Russia - Moscow
Sa. 06 April Costa Rica - San José
Sa. 27 April Andorra - Andorra la Vella
FIM X-Trial des Nations
Fr. 12 April France - Vendée