Located in the elegant grounds of the Beaupuy park, with a total surface area of 21,000m² and comprising three halls, Vendéspace is one of the biggest and most notable multi-disciplinary facilities in the west of France.
The venue's construction got underway in 2010, and it opened its doors for the first time on 14th September 2012. It is situated in Mouilleron-le-Captif, north of La Roche-sur-Yon, and has hosted everything from sports competitions to large-scale shows. It should be added that it possesses both an attractive aspect and first-class acoustics.
Vendéspace, which has a capacity of 4,900 spectators, has already been the scene of various first-class sporting events, including a qualifier for the Davis Cup between France and Australia, the Roller Hockey World Cup, the European Badminton Championship and matches in the European Basketball and Women's Handball Championships.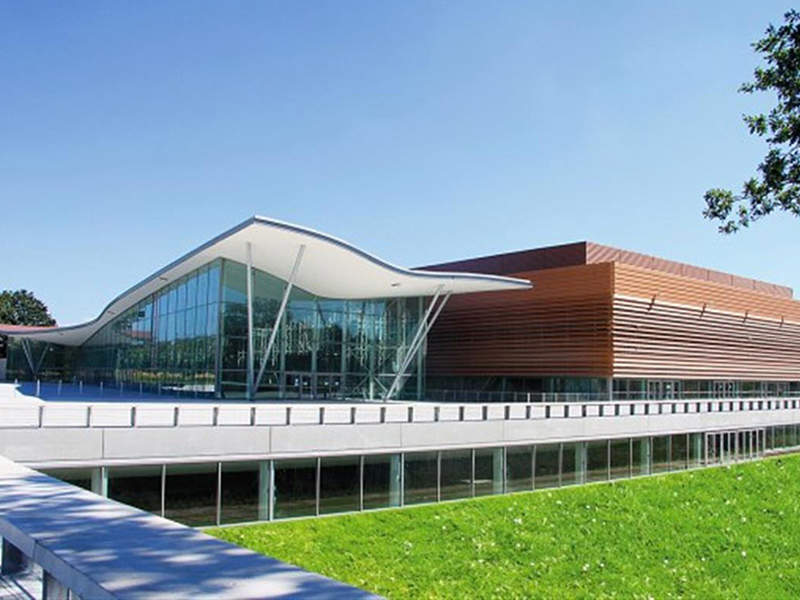 How to get there
Vendéspace
Parc de Beaupuy
85000 Vendée
France
Tel. +33 2 28 85 78 78
BY CAR
Vendéspace has a generous number of parking spaces (1,400) and is well-connected by motorway. The main roads leading to the precinct are the D160, D100 and A87 motorway.
GPS Co-Ordinates:
46.71176819999999, 1.4359458000000132
BY BUS
M, direct to Vendéspace
Number 6 from the SNCF station, direction Richelieu or direction Piobetta from Hálles - Resistance
BY TRAIN
La Roche-sur-Yon Station (then a 15 minute bus journey as above).