Chalon-sur-Saône's Colisée (Colosseum) was opened on 29th September 2001 after sixteen months of construction, and has since staged multiple major sporting events.
At capacity the facility can host 4,900 spectators, although that figure varies as its space can be modified to suit the needs of each different sport that it hosts.
The venue's regular inhabitants are Elan Chalon, a well-known French basketball club who play their home League fixtures here and who also have some international notoriety having made it into European competition on various occasions.
The FIBA European Cup of 2015-2016 remains arguably the most high-profile event staged here to date, alongside disciplines including cyclo-cross, handball, badminton and gymnastics.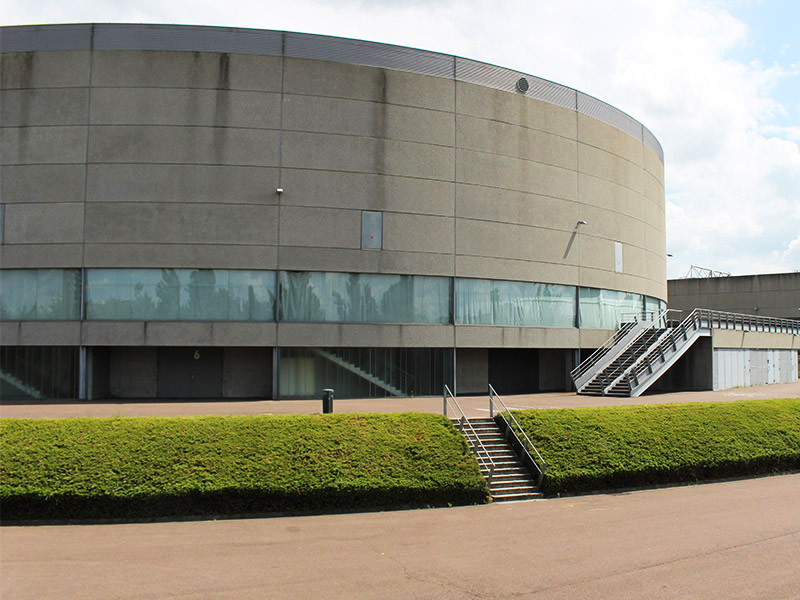 How to get there
Le Colisée
Rue d'Amsterdam 1
71100 Chalon-sur-Saône
France
Tel. +33 (0)3 85 97 13 13
CAR:
N73, follow D5A Free parking is available on the streets around the Colosseum
GPS Co-ordinates:
46° 47′ 12″ N, 4° 51′ 55″ E
BUS:
Consult buszoom.com/fr
TRAIN:
Chalon-sur-Saône and Creusot TGV Stations