The current facility was constructed from June 2001 on the site of the arena that suffered a fire and was completely destroyed in 1999. The inauguration of the new and modern complex was carried out in March 2003.
In May 2004, the facility took the name of legendary Hungarian boxer László Papp who, having started out in football, swapped disciplines for a career of almost 300 winning bouts.
With a capacity of 12,000 spectators, the Budapest Aréna is one of the most emblematic buildings of the hungarian capital, and its modernity contrasts with classic architecture such as the parliament building without being less majestic.
Among the high-level sports events staged in this arena, highlights have included the World Ice HockeyChampionship, the World Indoor Athletics Championship, the Tennis Classics tournament and the European Women's Handball Championship.
Singing stars Sting, Ennio Morricone, Chris Rea, Andrea Bocelli and musicals have also had the hungarian capital's Arena as a backdrop.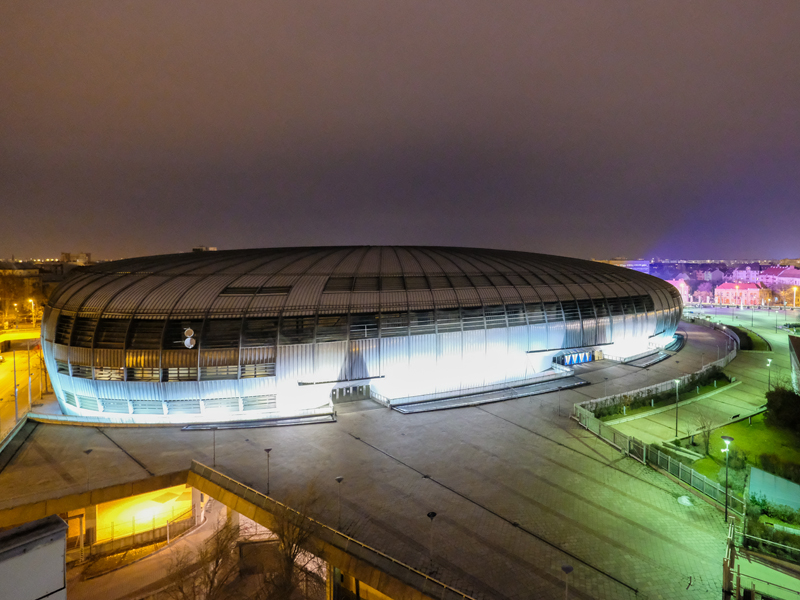 How to get there
Budapest Arena
Stefßnia ┌t 2.
1143 Budapest
Hungary
BY CAR
By major roads Stefània, Kerepesi and Dózsa Gyorgy, and Hungária krt.
1,500 parking spaces available.
GPS Co-Ordinates:
47.50298, 19.10452
BY BUS
Numbers 35 and 90 stop at Kerepesi, one minute away.
BY METRO
Line 2 Stadionok Stadion
BY TRAM
Line 1 – Kerepesi
TROLLEY BUS
Line 75 y 80
BY TRAIN
Stations Dély, Nyugati and Keleti. Onward travel by metro.