---
---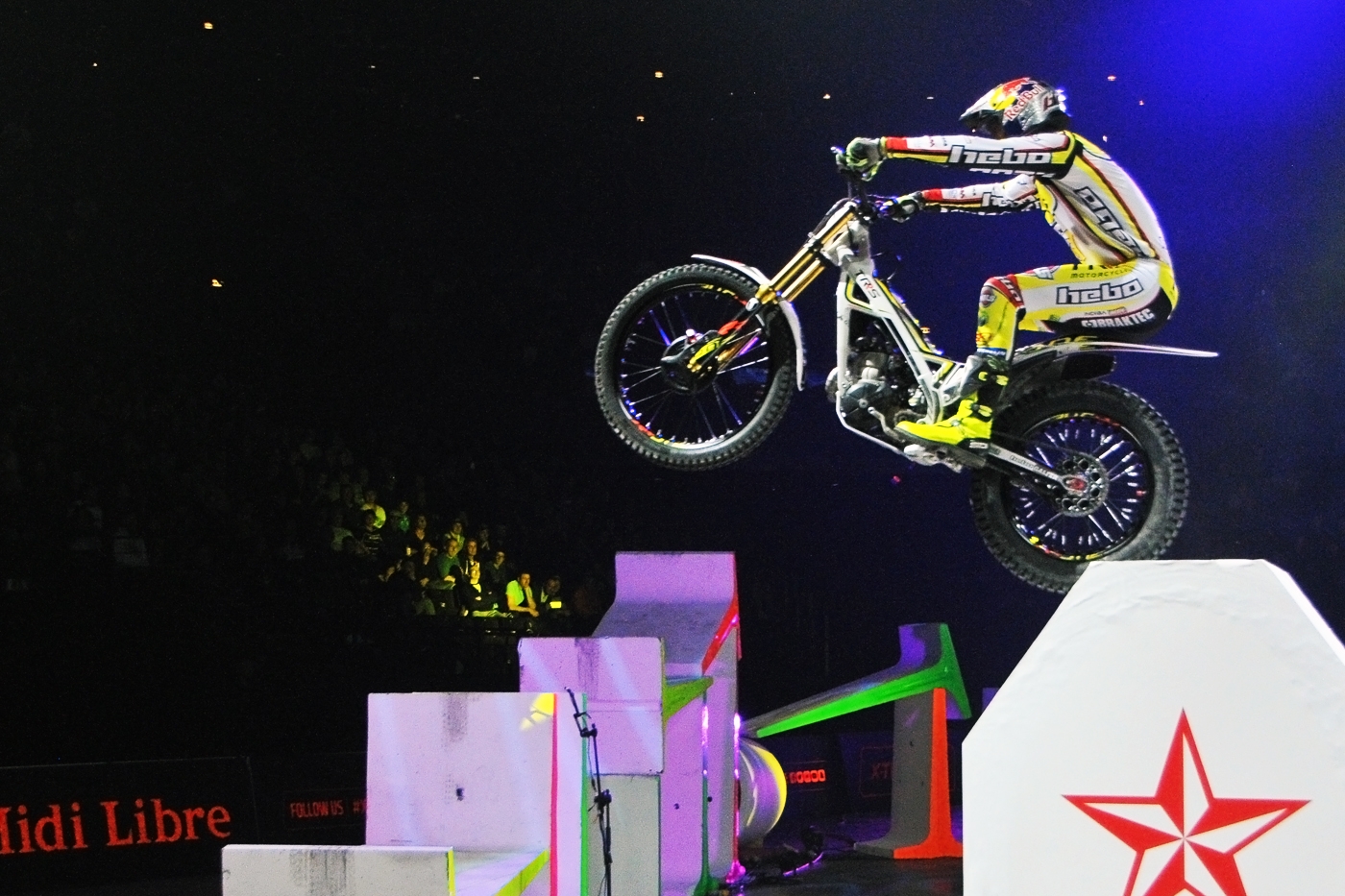 The Zénith de Toulouse hosts the third round of the season
Just six days on from an exciting and demanding X-Trial Montpellier, the World Championship´s stars visit the third venue of the campaign in Toulouse, a city with a great history in the sport. 11-times World Champion Toni Bou made his X-Trial debut in the city back in 2005, and the Zénith de Toulouse has kept up the discipline´s tradition by hosting a series of non-Championship events since then.
In 2018, the Repsol Montesa Honda rider arrives in Toulouse as the series leader with two opening victories and a maximum 40 Championship points to his name. Adam Raga (TRS) and James Dabill (Beta), who finished second and third respectively in Montpellier, occupy those same positions in the provisional standings.
The two other permanent riders, youngsters Jaime Busto (Gas Gas) and Benoit Bincaz (Scorpa), occupy fourth and sixth positions. Gas Gas rider Busto failed to recapture his Vendée form last time out, crashing to a dramatic ninth position in Montpellier after such an excellent runner-up position in the opening round.
Impressing at Busto´s expense in the Sud de France Arena was Miquel Gelabert (Sherco), who has earned automatic progression to Toulouse as the top-performing event rider in Montpellier. A highly impressive fifth position on his X-Trial debut saw him get the better of the experienced Jeroni Fajardo, who nonetheless appears in the third round of the campaign as the promoters´ Wild Card nomination. Veteran Takahisa Fujinami (Montesa) and X-Trial debutant Britain´s Jack Price (Gas Gas) complete the line-up.
11-times World Champion and X-Trial series leader Toni Bou is aware of the challenge that awaits him in Toulouse: "We are in the middle of a very intense month of January with an event every week, and it´s very important to carefully plan our preparation to be able to recover between rounds. In Montpellier it was clear that this season is going to be intense, challenging and very competitive, and we can´t afford to let down our guard for even a moment with our rivals at such a high level."
X-Trial Toulouse can be followed live online once again via our Video pass at: www.x-trial.com/en/watch-online.html