---
---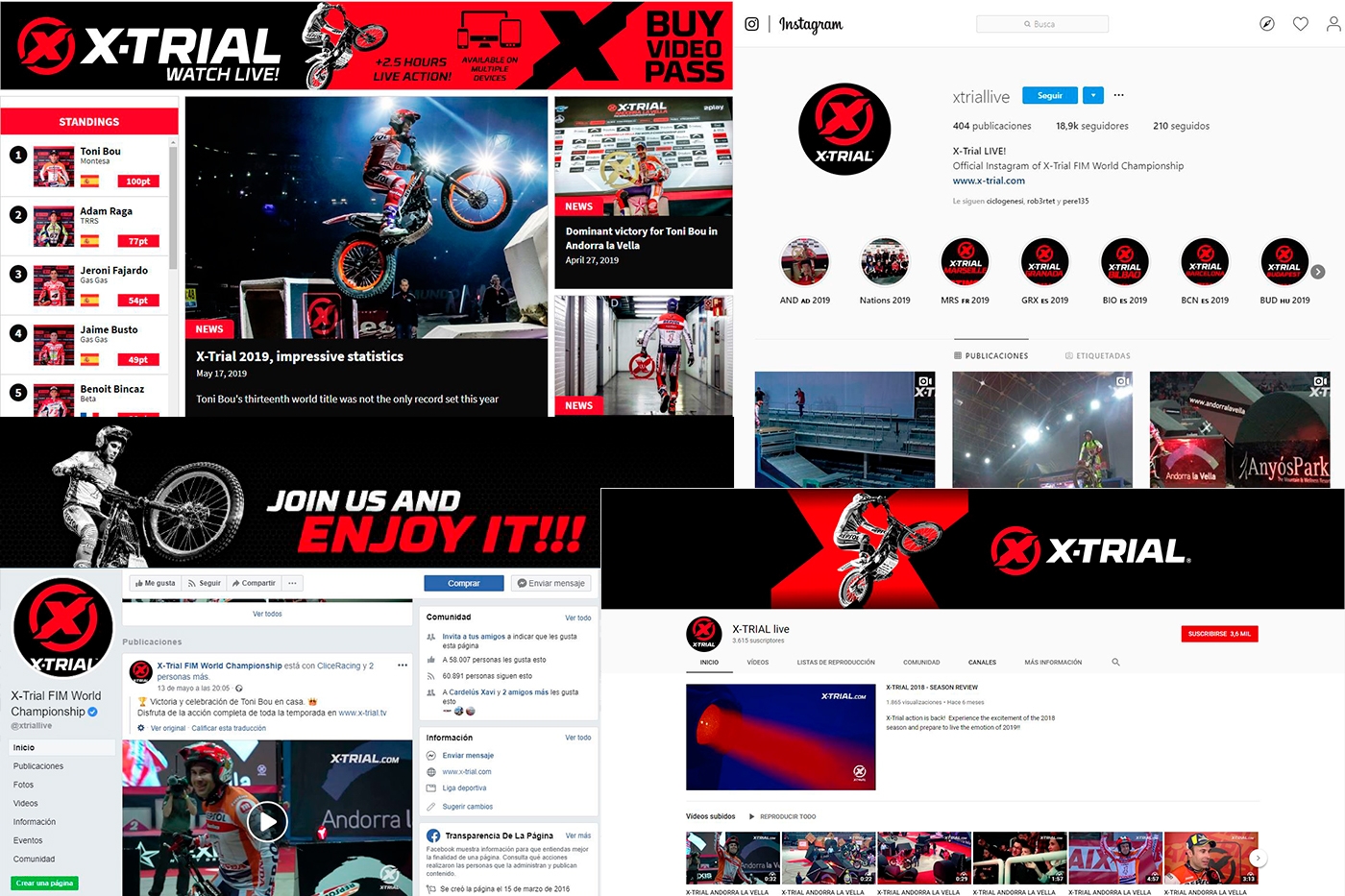 The 2019 FIM X-Trial World Championship maintains a high profile online
The consolidation of the FIM X-Trial World Championship's status in sporting and structural terms has been accompanied by an important evolution in the digital realm: both in terms of social networks and on the series' official website www.x-trial.com.
On Facebook, for example, the Championship has broken the 60,000 followers mark, whilst achieving two and a half million users and a reach of over 12 million across its content. Impressively, 1.6 million minutes of video have been watched via the social network, an equivalent of 26,666 hours or 1,111 days of uninterrupted viewing.
Indonesia, Brazil, France, Spain and the USA are the countries that have provided the most activity. Meanwhile users in the age group of 18 to 34 have the greatest participation, making up a total of 67% of users.
On Instagram - where X-Trial now has 18,700 followers, 1.3 million video views, 4 million impressions and a reach of over two million – it is Spain and the USA who lead the rankings in terms of users.
Usage of the official website this season has almost doubled, from 43,000 to 83,000 independent users. Page visits have risen to 298,000, with sessions up to 119,000 from last season's 73,000.
The official Youtube channel has also experienced growth, with 340,000 shares compared to 200,000 last season, and more than double the length of views now up to 660,000 minutes per year.
In terms of devices, mobile telephones are most used to access FIM X-Trial World Championship content with 72%, compared to computer (23%) and 5% of users connecting via tablet.