---
---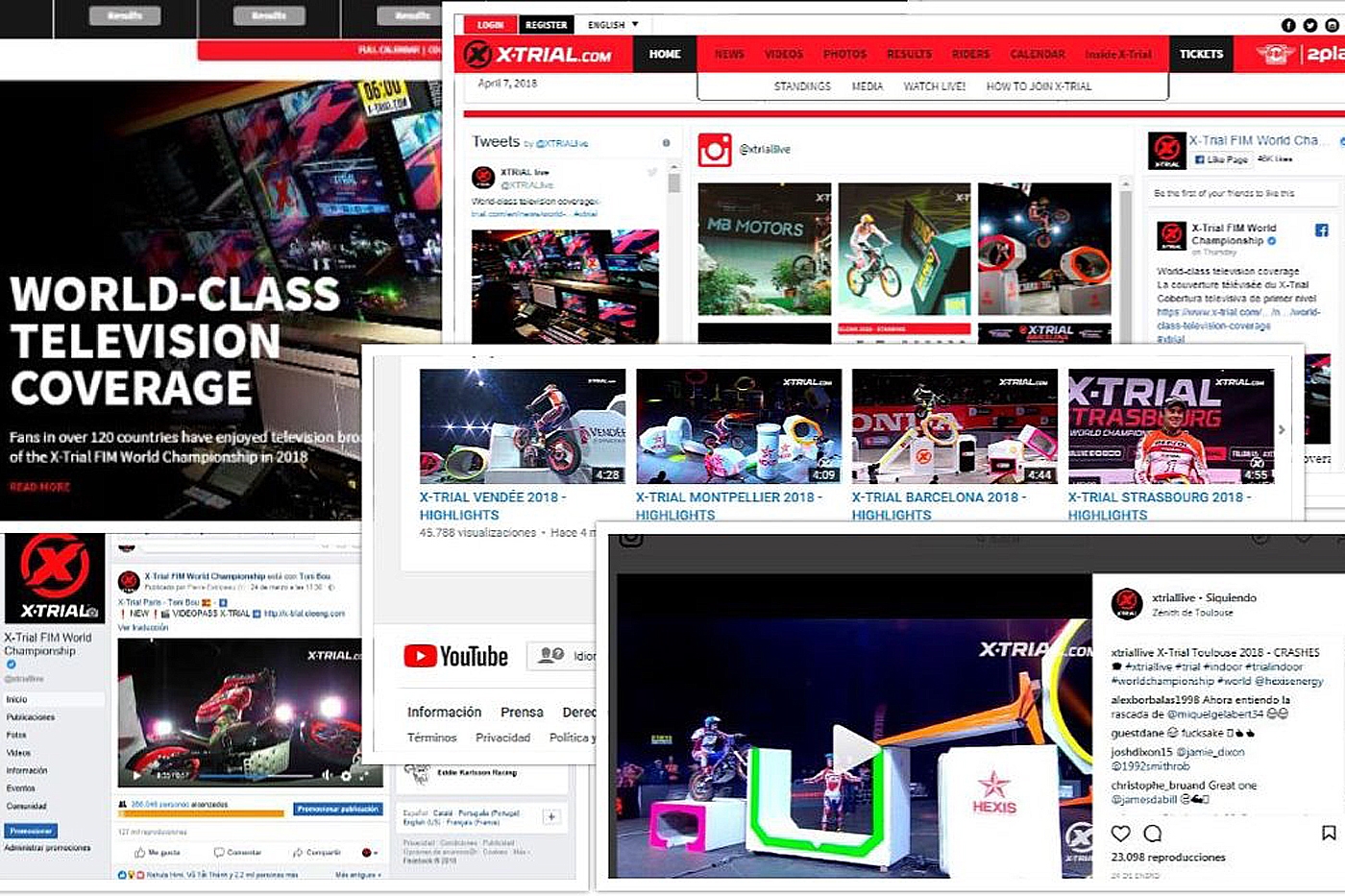 The X-Trial FIM World Championship's digital impact, via both social networks and the official website, has been spectacular
A positive assessment can be made of the X-Trial FIM World Championship's digital media impact, particularly given that the Championship's presence on each platform was launched for the first time.
A total of 50 million visits, 15 million video shares, and a reach of more than 35 million people for various published contents, are impressive statistics for the official Facebook page. Over 45,000 followers are among those who viewed the post successful content in terms of views, a million watches and a reach of two million.
In just five months since its launch, 43,000 accounts have been created on the official website www.x-trial.com, which has had more than 240,000 page visits and a total of 73,000 sessions with an average time per session of over four minutes.
Instagram account statistics have also been notable, with 11,300 followers, 7 million impressions, 3 million video shares and a reach of 5 million users.
Finally, watch time on the official X-Trial World Championship Youtube channel has passed the 300,000 minute mark (5,000 hours) and over 200,000 video shares.
Overall, the most popular age groups are between 25 and 54 year olds, although a respectable 12% belongs to 18 to 24 year olds.
The most popular medium used has been mobile phones, with 60% usage compared to computer with 30% and tablets with 10%. This demonstrates that communication linked with new technologies flourishes, and the high level of integration that X-Trial has reached with its various networks.